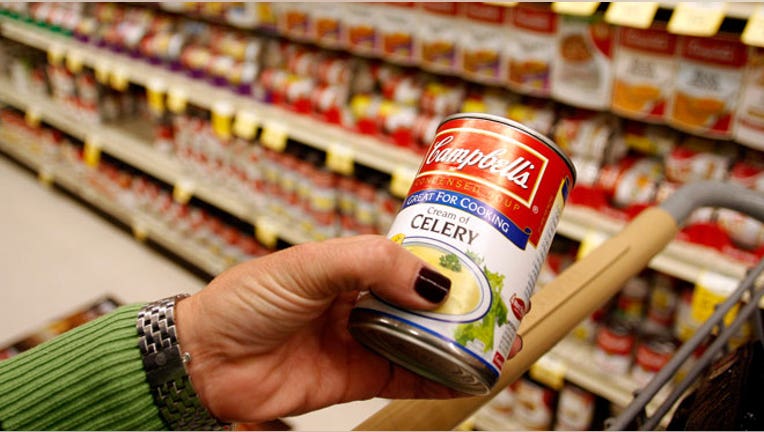 Campbell Soup (NYSE:CPB) will pay $1.55 billion in cash to buy food and beverage company Bolthouse Farms from private equity firm Madison Dearborn Partners in an effort to widen its presence in the packaged fresh foods market.
The move is an effort seen industry-wide by food and beverage giants to widen their offerings of healthy foods and secure a place in the rapidly-expanding $12 billion packaged fresh foods market.
In a similar strategic play, PepsiCo (NYSE:PEP) said Monday it would soon start selling yogurt in the U.S.
Bakersfield, Calif.-based Bolthouse, founded in 1915, holds leadership positions in fresh carrots and super-premium beverages in the U.S., along with a growing presence in refrigerated salad dressings. It sells frozen vegetables and other products under the Bolthouse Farms, Earthbound Farms and Green Giant brands.
The company during the year ended March 31 had sales of $689 million and earnings before interest and taxes of $92 million. Over the last two years, Bolthouse has recorded compound annual sales growth of 7%.
Its healthy products will compliment Campbell's V8 vegetable beverage business and create a healthy beverage platform with expected annual sales of $1.2 billion, making it one of the biggest fresh beverage portfolios in the world.
"Bolthouse is a great strategic fit with Campbell," Campbell's CEO Denise Morrison said in a statement. "Its strong position in the high-growth packaged fresh category complements our chilled soup business in North America, and offers exciting opportunities for expansion into adjacent packaged fresh segments that respond directly to powerful consumer trends."
Campbell will operate Bolthouse as a separate business unit. Its senior management team, including CEO Jeff Dunn, will remain on board.
The Camden, N.J.-based soup giant said it plans to fund the deal using short- and long-term borrowings. The transaction, subject to regulatory approvals and customary closing conditions, is expected to close later this summer.
Upon consummation, Campbell is expecting the acquisition to add about 5 to 7 cents a share to its adjusted earnings in fiscal 2013, prior to transaction costs.
Campbell said it is on track to deliver fiscal 2012 in line with its earlier guidance, with sales growth expected to be near the low end of the previously forecast range of flat to 2% growth and earnings per share declining near the upper end of its 5% to 7% range.
Campbell was advised by Morgan Stanley (NYSE:MS) and Bolthouse owner Madison Dearborn was advised by Credit Suisse (NYSE:CS).