Campbell Soup 3Q Profit Dips, But Tops Views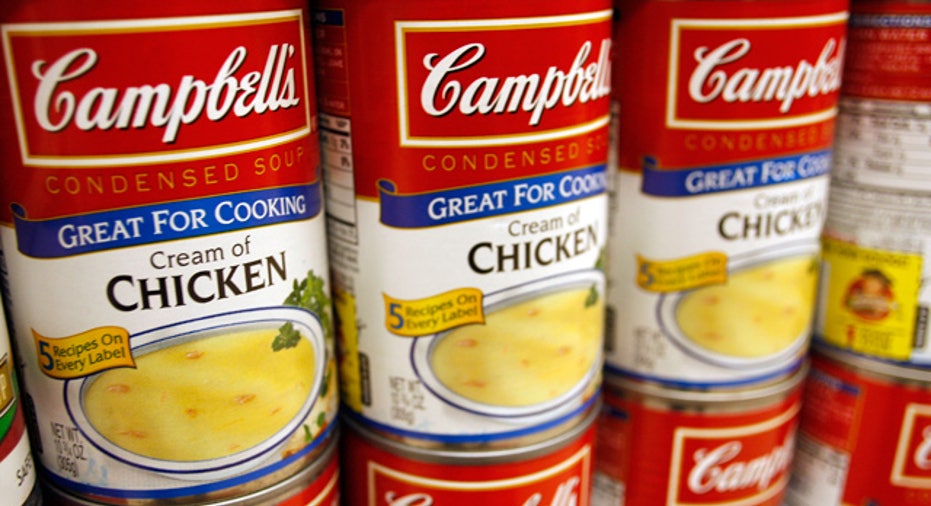 Shares of Campbell Soup (NYSE:CPB) ticked lower Monday after the chicken noodle soup maker revealed a narrowed third-quarter profit on higher promotional spending and soft sales trends as it continues to turn around its North American business.
The company increased promotional efforts during the period and greatly marked-down items, but it still reported lackluster sales amid weak demand in its simple foods category.
Campbell's said its full-year earnings will likely land near the upper-end of its earlier-provided range, but are still expected to be down 5% to 7% to $2.35 to $2.42. Analysts in a Thomson Reuters poll are looking for fiscal 2012 earnings of $2.37.
However, the Camden, N.J.-based soup manufacturer beat profit expectation in its latest quarter. It reported income of $177 million, or 55 cents a share, compared with a year-earlier $187 million, or 57 cents a share.
Excluding one-time items, the company earned 56 cents, ahead of average analyst estimates of 52 cents in a Thomson Reuters poll.
Revenue for the three months ended April 29 was $1.82 billion, up slightly from $1.81 billion a year ago, virtually matching the Street's view.
"Although overall sales trends are improving, we are not satisfied with our performance this quarter," Campbell's CEO Denise Morrison said in a statement. "We executed well in some businesses … we did not execute as well in others."
The results were led by sales gains in Campbell's global baking and snacking and U.S. beverages businesses, partially offset by declines in worldwide simple meals and international beverages.