Campbell Soup 3Q Net Beats the Street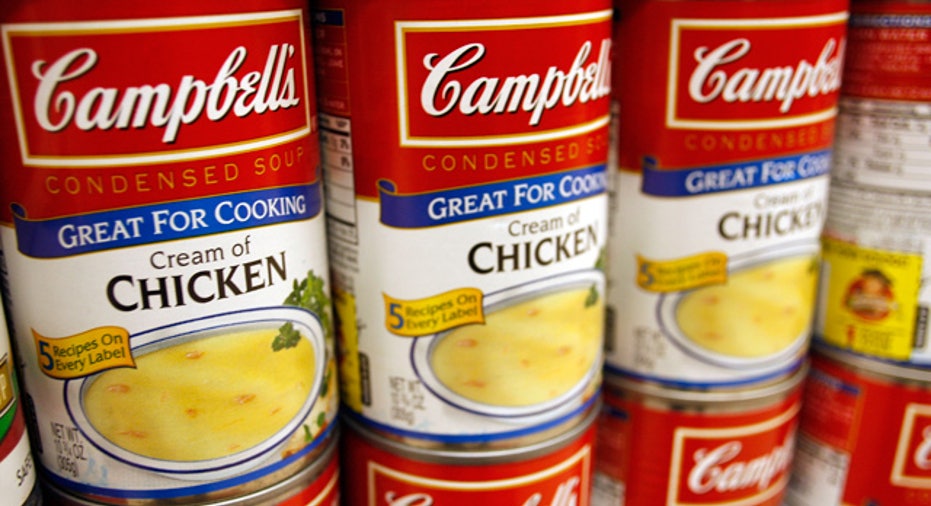 Campbell Soup (NYSE:CPB) beat the Street on Monday with an 11% jump in fiscal third-quarter profits despite slumping soup and beverage sales.
The Camden, N.J.-based company said it earned $187 million, or 57 cents a share, in the quarter ended May 1, compared with a profit of $168 million, or 49 cents a share, a year earlier. Analysts called for EPS of 52 cents.
Sales inched up 0.6% to $1.81 billion, matching estimates on Wall Street. U.S. soup, sauces and beverage sales declined 8% to $778 million, while baking and snacking sales jumped 10% to $527 million. Gross margins fell to 40.4% from 41.2%.
"While we are encouraged by our progress, we are not satisfied with this performance and clearly have more work to do," Denise Morrison, the company's chief operating officer, said in a statement. "We remain focused on our plans to stabilize and then profitably grow net sales, and we are stepping up our game across the company with plans that include innovation, brand marketing excellence, superior consumer insights and relentless cost management."
Looking ahead, Campbell said it expects its fiscal 2011 results to be at the high end of its forecast for net sales to range between a drop of 1% and a rise of 1% and a decline in EPS of between 1% and 3%.
Shares of Campbell Soup fell 1.11% to $34.85 ahead of Monday's open, compared with a decline of 0.84% on the broad S&P 500 futures. Campbell's stock has barely moved this year, ending last week up 1.4%. in 2011.