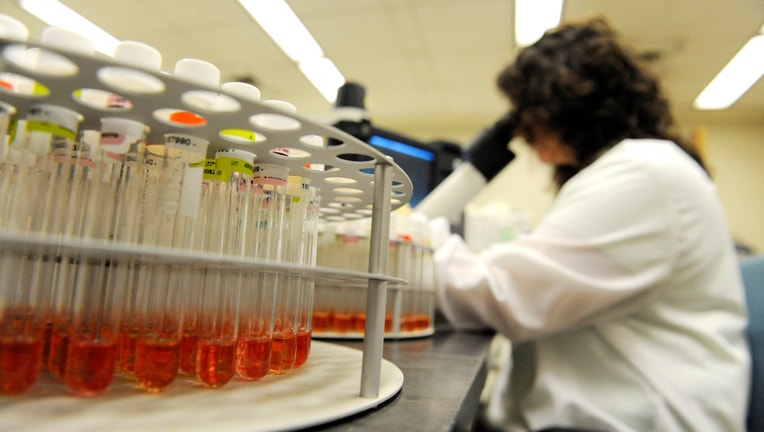 Think you have the next big medical idea? Edison Nation Medical wants to hear from you.
"Right now, for the first time in several decades, there's incredible focus on innovation within the health-care industry," says Bobby Grajewski, president of Edison Nation Medical. "[The Affordable Care Act], as well as everything going on around health-care reform, has gotten people focused on finding a solution to improving health care at all levels of care."
Edison Nation Medical is a health care incubator and online community that launched in July 2012 and works with individuals to help them get their medical innovations to market. . The company also plays a role in patenting ideas, developing and manufacturing products and selling them.
Invention incubators typically charge people a fee, $25 in the case of Edison Nation, per invention and splits licensing royalties. At Edison Nation, royalties are split 50/50.
Inventors who want to maintain more control of their idea can use crowd funding to finance their big idea. Those websites serve to bankroll an idea, but leave all of the operations up creators. Crowd-funding services finances different types of projects in various industries--Edison Nation only focuses on medical devices.
Services like the ones offered by Edison Nation Medical are best suited for people who have a medical device idea, but don't have the time or drive to successfully launch it. Not only does the incubator help with all stages of the business, it can also put users in contact with experts in the health industry.
"Anyone can have a great idea, but what they are lacking more times than not is either capital to get it to market or the expertise to understand how to build a business," says Grajewski. "The health-care system historically is very risk averse. They aren't going to take a risk on someone without guaranteed manufacturing and a track record of success."
When evaluating potential ideas to fund, Grajewski says the company looks for ideas and devices that can really improve the quality of care and create greater efficiency in the health-care marketplace.
He points to GoGown, as one example of an idea it funded that solved a problem. Nurse Ginny Porowski recognized a problem with the isolation gowns used in intensive care units and was able to come up with a product to fix that problem. She created disposal isolation gowns that help prevent the spread of airborne diseases when the gowns were discarded. GoGowns are also better for the environment since 30 gowns can fit in the garbage can opposed to the four or five that fit before.
Edison Nation Medical also helped bring the Natural Dexterous Hand to the market, an affordable  prosthetic hand that uses a pulley system instead of robotics to bring down the cost for patients. The SiteSaver, which is a device that attaches the IV needle and tubing to a patient's hand in a secure and comfortable manner, also received funding.
In addition to meeting a need or fixing a problem, Grajewski says he seeks out inventions that have intellectual property that can be patented.
The idea also has to be able to be commercialized: is it solving a large enough problem, will it impact enough people and does it have global potential, are all things that are weighed, says Grajewski.
"The health-care industry is very complex and is quickly changing," says Grajewski. "We're trying to break down the barriers that inhibit the individual inventor."