Call on Smart Phone for Financial Planning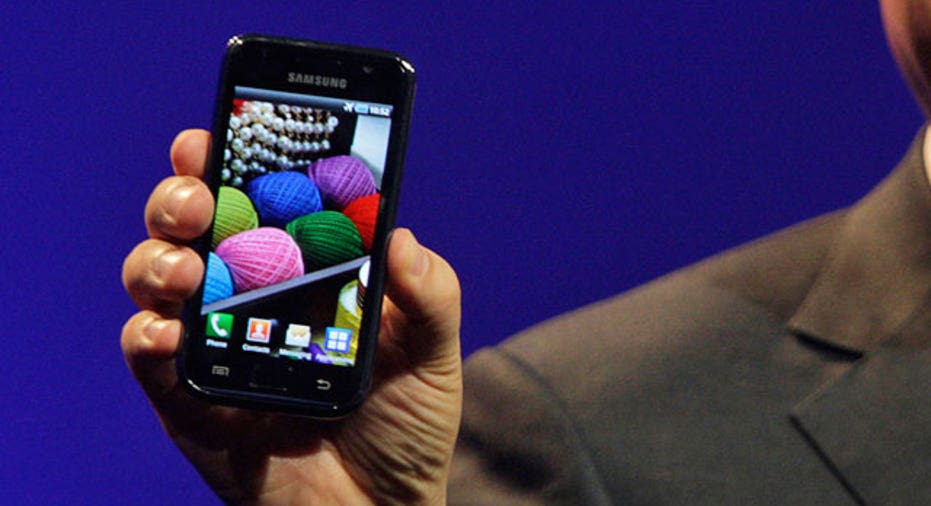 What could be better than lying on a Hawaiian beach, watching the surf and getting a tan? Perhaps it would be doing all those things while managing your portfolio and keeping track of your personal finances on your smart phone.
That's how it went recently for Dan Nainan, a former Intel engineer who's now a comedian. Via his smart phone, he said "aloha" to his mainland accounts while vacationing in the 50th state. Besides Hawaii, Nainan has used his smart phone to make trades while on a train between New York and Washington, D.C., and even during flights.
"When I'm hanging out on the beach, I don't want to worry about not being able to trade," Nainan says. "If I'm in a position that can make serious cash, why not do it?"
Historically, the reason not to do it was that you couldn't. But with significant upgrades in smart phones and developments in personal financial applications, or apps, consumers can manage their money 24/7 no matter where they are.
A plethora of smart phone apps for personal finance are now available to users, including aggregators of all your financial data, ATM locators and stock trading programs. For people who want to deal with their personal finances at any time and any place, these apps are a revelation.
Instant access wanted
"People want ubiquitous, every-time access," says Eric Bradlow, professor of marketing at University of Pennsylvania's Wharton School in Philadelphia. "They want their accounts, they want to trade, they want to learn information on their mobile devices no matter where they are. Consumers of the future will treat mobile devices no different than a laptop or a desktop computer."
To be a smart user of smart phone personal financial tools, the best advice may be to simply start out slowly. Many smart phone apps are free, so consumers should be hesitant about paying for anything. Some pay-to-play apps are just 99 cents, but others are asking up to a hefty $59.99.With some devices, you can obtain your app by going straight to the app's site. Or, you can go to the app store on your phone.
Your bank or brokerage may have an app for its customers. But again, make sure that's the right strategy for you. If you have a number of checking and investment accounts in different firms, you may need an app that helps you put everything in one place.
Although mobile banking is generally considered safe, many consumers are concerned. In a September 2010 survey of U.S. and Canadian banking consumers by the research firm Empathica Inc., in Alpharetta, Ga., 51% of U.S. participants in the survey said they don't think mobile banking is secure.
A March 2010 report from Technology Credit Union in Silicon Valley says consumers can reduce any risks by arming mobile devices with passwords, frequently deleting text messages from their financial institutions and never disclosing personal account info in a text message.As for popular appeal, John Abell, New York bureau chief for Wired.com, a technology news site, says the free Mint.com app seems to be setting the pace.
"Mint is the 800-pound gorilla in the space," says Abell. "A lot of apps are tied to your bank or broker and limit the ability to bring in the whole household. A bank or broker may not tell you your spouse's IRA value."
Ashley Schwartau, who has her own graphic design and video editing business, gives the Mint app a ringing endorsement. The Nashville, Tenn., resident travels frequently and has three bank accounts, three credit cards and car payments. She can use her smart phone app to perform personal financial functions, such as categorizing which business expenses are deductible."I'm terrible with money. So I like that I can check in wherever I am and see what my cash flow is for the week," Schwartau says.
Schwartau is particularly diligent about examining her credit card accounts frequently. "Someone got my credit card number a couple of years ago, so I'm paranoid about that," she says.For trading securities, Nainan uses a smart phone app that doesn't require logging in, allowing him faster access to his information. The app provides real-time price quotes, unlike many websites that have 10- to 20-minute delays.
The next new things
As for the future, banks are testing technology to allow consumers to use their phone as a debit or credit card at retailers. But the next big wave for smart phones is the smart app, says Bradlow.
"People will want not just information and trading devices, but things like purchase recommendations from an app that knows my budget and discounts for users in coordination with retailers they use," he says. "You can personalize without giving up privacy."