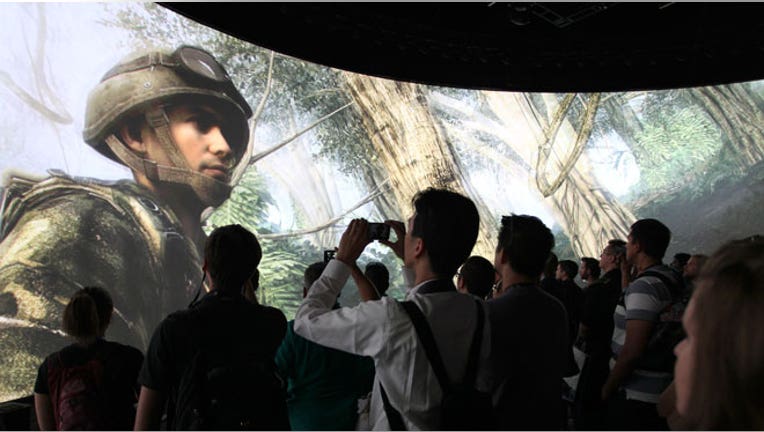 Shares of Activision Blizzard (NASDAQ:ATVI) surged 18% Friday morning after the video game maker launched an $8.2 billion effort to gain independence from France's Vivendi.
The maker of "Call of Duty and "World of Warcraft" said it plans to buy back Vivendi's 61.1% stake of 429 million shares for about $5.83 billion, or $13.60 a share.
Additionally, an investor group led by CEO Bobby Kotick and co-Chairman Brian Kelly plans to acquire 172 million shares from the French company for $2.34 billion, or $13.60 a share.
The transactions will make Activision an independent company that is majority-owned by the public.
"We should emerge even stronger -- an independent company with a best-in-class franchise portfolio and the focus and flexibility to drive long-term shareholder value and expand our leadership position as one of the world's most important entertainment companies," Kotick said in a statement.
While the $13.60-a-share offer price represents a 10.4% discount to Activision's Thursday close at $15.18, investors cheered the deal.
Shares of Santa Monica, Calif.-based Activision soared 16.34% to $17.66 in premarket trading on Friday.
The deal is seen closing by the end of September, subject to customary closing conditions.
Activision plans to fund the transaction with a combination of about $1.2 billion in domestic cash on hand and about $4.6 billion of debt proceeds.
The company received financing for the deal from Bank of America Merrill Lynch (NYSE:BA) and J.P. Morgan Chase (NYSE:JPM). J.P. Morgan also served as Activision's financial advisor.
Following the deal, Vivendi will keep a stake of about 83 million shares, or about 12%. The investor group, which also includes Leonard Green & Partners and Davis Advisors, will own a 24.9% stake.
"We are grateful for Vivendi`s partnership through this period, and we look forward to their continued support," Kotick said.
Vivendi said it plans to use the cash proceeds from the deal to strengthen its balance sheet and maintain its credit rating.
"I would like to thank Activision Blizzard's management for the outstanding performance they have delivered since the merger. This deal is definitely a win-win with a massively accretive impact for minority shareholders," Philippe Capron, Vivendi's chief financial officer, said in a separate statement.
Separately, Activision disclosed preliminary second-quarter earnings on Friday, projecting non-GAAP EPS of about 8 cents, which would beat the Street's view of 5 cents.
Activision also raised its full-year profit target to 82 cents a share on revenue of $4.25 billion.