California start up creates gun technology that tells dispatch how, when cop guns are fired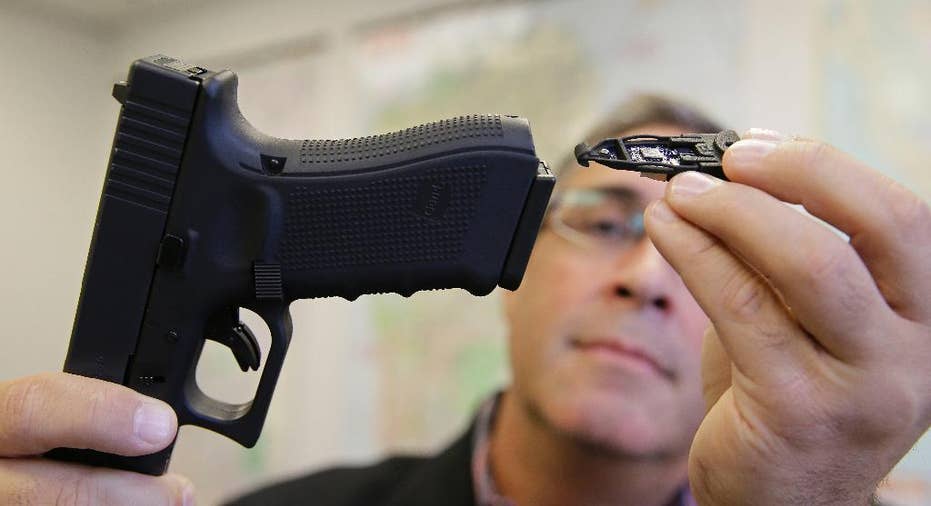 A Silicon Valley startup has developed technology to let dispatchers know when a police officer's weapon has been fired.
The new product by Yardarm Technologies would also track where the gun is located and in what direction it was fired.
The system will not include the controversial remote disabling mechanism, which gun rights advocates strongly oppose. Yardarm Marketing Vice President Jim Schaff says the company has abandoned that effort.
Santa Cruz County Sheriff Phil Wowak, whose agency is testing the new system, says it will allow the sheriff's office to see whether deputies are in trouble and unable to ask for assistance.
The technology relies on the Internet and requires a small device that can be inserted in the handle of most police handguns. It connects to the officer's smart phone using Bluetooth.