Calif. Business Owner Struggles to Get Out of Way for High-Speed Rail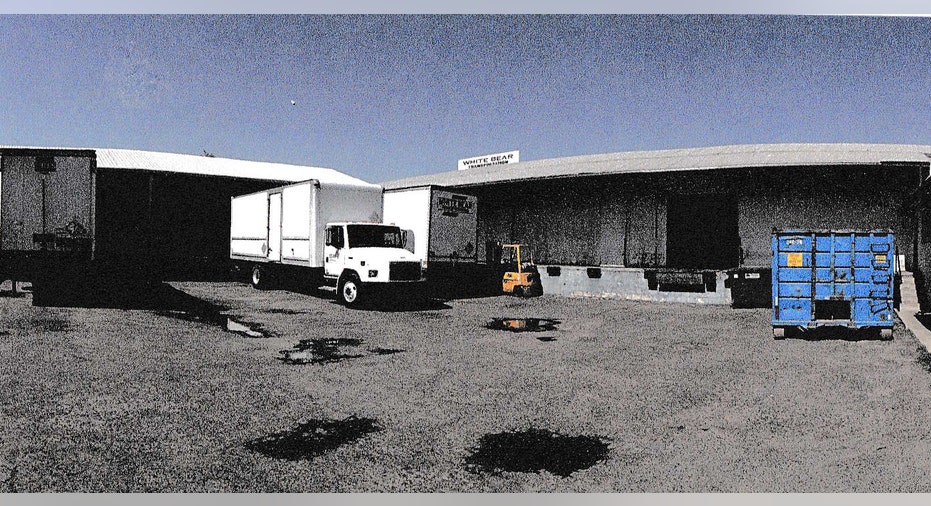 While California's high-speed rail project has been described as a shuttle that will take the Golden State toward economic prosperity, the ride is already rocky for some local business owners.
The Fresno Economic Development Corporation estimates that the $1-billion project will add $3.5 billion to the local economy in the state. And the California High-Speed Rail Authority has committed to using small businesses for 30% of the construction work, with 3% specially designated for businesses owned by disabled veterans.
But that isn't cheering up some business owners with establishments located along the train's eventual route.
"We have to relocate, and we're not real, real happy about it," says Sharon Carrasco, the co-owner of White Bear Transportation. Her trucking company has been in the same location in Fresno since 1991, and she and her husband Bill bought the property in 1996.
The authority is preparing to break ground this month on the first leg of the project, which will connect Merced to Fresno. It is expected to be completed by late 2017, according to Diana Gomez, the California High-Speed Rail Authority's director for the Central Valley region. The entire rail system has an estimated end date in 2029.
While Carrasco has been working closely with Lee Ann Eager, the president of the Fresno Economic Development Corporation, she says it's been difficult to find a new property in the Fresno area.
"Lee Ann has been a big help with everything we've had to do … there are not a lot of places for what we do, with offices, a warehouse and docking," says Carrasco.
Moving Businesses Off the Tracks
Eager says her staff at the Fresno EDC is working to make sure that small businesses like Carrasco's are taken care of before ground is broken on the project. There are close to 300 businesses that need to be relocated, and Eager says her team is helping to scout new locations and manage the moving process.
The EDC is also focusing on getting small businesses involved in the construction.
"We're getting local businesses to work on this project -- getting them ready with state certifications," says Eager.
Al Smith, the president of the Fresno Chamber of Commerce, sympathizes with the business owners who need to relocate, but calls the high-speed rail system a "game changer for the Central Valley."
"The downside is people are inconvenienced … but in the long run, it's a positive move for Fresno and the Central Valley," says Smith.
About 20,000 construction jobs will be created during the project, according to Gomez.  And with more than 100 engineers moving to the area, as well, she says the city will benefit from new residents' spending and tax dollars.
While some businesses have already accepted buyout offers based on government appraisals, Eager says businesses who want to conduct their own appraisals are eligible for $5,000 credits to do so.
Carrasco says the city's appraisal of her property fell significantly below what she expected.
"We really didn't feel it was fair, so we did our own appraisal. Now we're kind of working on ours versus theirs – it's back in their ball court now," says Carrasco, who says the city's appraisal was $50,000 below the independent analysis.
Originally, Carrasco's company was supposed to move by October, but she received an extension through January while the White Bear team looks for a new location. Carrasco and her husband were intending to retire soon and pass on the business to their son, daughter and grandson, as well as her husband's brother, who all work at the company. She says the rail project has put the brakes on their plan.
"We're pushing 70 … we were going to roll it over to them and let them continue," says Carrasco. "Now it's turned us into a tailspin. I don't want us to go into debt and don't want to load the debt onto our son and Bill's brother. We're pretty stressed about the whole thing."
In addition to struggling to find a suitable new location, Carrasco says the last five years hit the freight business hard, affecting the company's credit. That said, she and her husband are trying to keep their hopes up.
"We've been married 48 years and we've gone through a lot. We'll get through it – this is just another thing to get through," says Carrasco. "I pray everything works out OK for us."