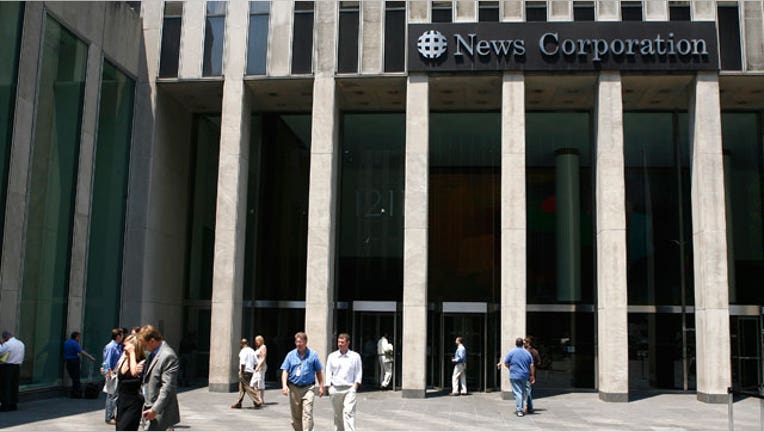 News Corp. (NASDAQ:NWSA) weighed in with mixed fiscal first-quarter results on Tuesday, as strength in the media titan's cable arm pushed earnings past forecasts but revenue came up just shy.
Shares of the parent of The Wall Street Journal and FOX Business climbed as much as 4% in response to the results.
New York-based News Corp. said it earned $2.23 billion, or 94 cents a share, last quarter, compared with a profit of $738 million, or 28 cents a share, a year earlier. Last quarter's EPS was boosted by $1.4 billion thanks to the sale of its stake in NDS Group to Cisco Systems (NASDAQ:CSCO).
Excluding one-time items, the company earned 43 cents a share, besting forecasts from analysts by five cents.
Revenue grew 2% to $8.14 billion, narrowly missing the Street's view of $8.16 billion.
"Our operational discipline and focus on innovation continued to drive the company's momentum in our fiscal first quarter, led by double-digit growth in our channels business and the global success of our film and television content," Rupert Murdoch, the company's chairman and CEO, said in a statement.
News Corp. was carried by a strong performance in its cable network division, which generated a 23% jump in operating income to $953 million.
Profits soared 33% at domestic channels, led by FOX News, Regional Sports Networks and FX Network. International cable channels suffered a 7% decline in earnings, partly due to the stronger U.S. dollar.
Led by RSN and FNC, domestic ad sales rose 8% year-over-year, offsetting a 1% decline for overseas ad revenue.
News Corp. said its filmed entertainment quarterly operating income rose to $400 million from $347 million, thanks in part to the strong box office performance of Ice Age: Continental Drift.
Television operating income rose by a more modest $23 million last quarter to $156 million as local ad sales offset declining national ad revenue and retransmission consent revenues more than doubled.
Operating income at News Corp.'s direct broadcast satellite TV division plunged to $23 million from $119 million amid higher expenses tied to the broadcast of the Olympics.
Lower ad sales across the board drove publishing operating income down to $57 million from $110 million the year before.
News Corp., which is also the parent of FOX News and the New York Post, initially rallied about 4% but was recently up 2.39% to $24.86 in recent trading after hours. The company's shares have soared 34% so far this year, nearly tripling the gains on the S&P 500.