Buyout Hopes Fuel Aeropostale Rally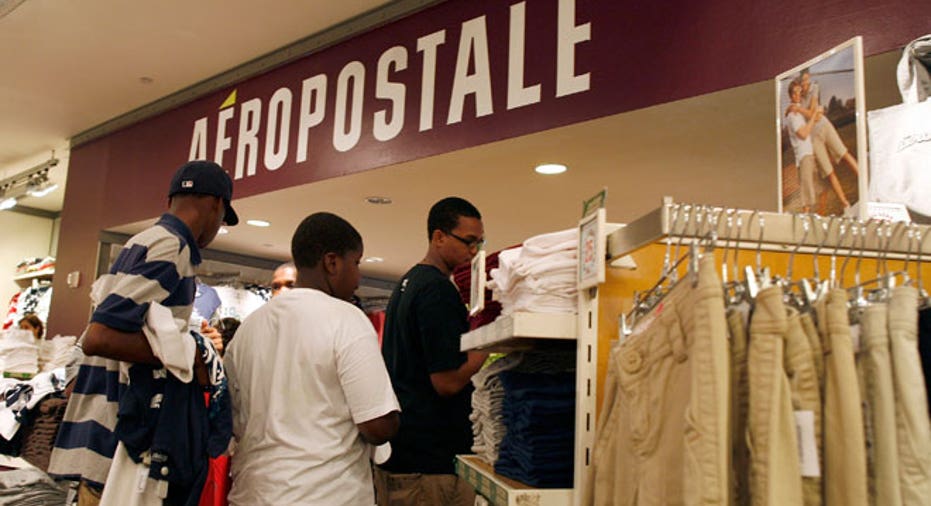 Shares of Aeropostale (NYSE:ARO) rallied 6% Wednesday morning following a report that the teen retailer has held talks with at least two private-equity firms about a possible sale.
The M&A buzz comes as Aeropostale finds itself under pressure from activist investor Crescendo Partners, which in November sent the company's board a letter urging it to immediately start a sale process. Aeropostale responded to the activist pressure by installing a poison pill aimed at warding off unwanted takeover attempts.
According to Bloomberg News, Aeropostale has contacted at least two private-equity firms as management explores strategic options. It's not clear which firms management contacted and the company isn't in talks to sell itself yet, the news service reported.
Additionally, Aeropostale has reached out to investment banks about how to handle pressure from Crescendo Partners or run a sale process, Bloomberg reported.
A spokesperson from New York-based Aeropostale said it's the company's policy not to comment on "market rumor or speculation."
Aeropostale CEO Tom Johnson is under pressure to right the ship at the company, which disclosed a 15% drop in sales during the third quarter and suffered its fourth consecutive quarterly loss.
It's not clear how much a buyout of Aeropostale would value the company at, but its market capitalization has dipped to $606 million. The retailer's shares tumbled 42% over the past 12 months through Tuesday's close.
Shares of Aeropostale advanced 5.56% to $8.16 in premarket trading Wednesday morning on the buyout buzz.