Buying a Home: New vs. Old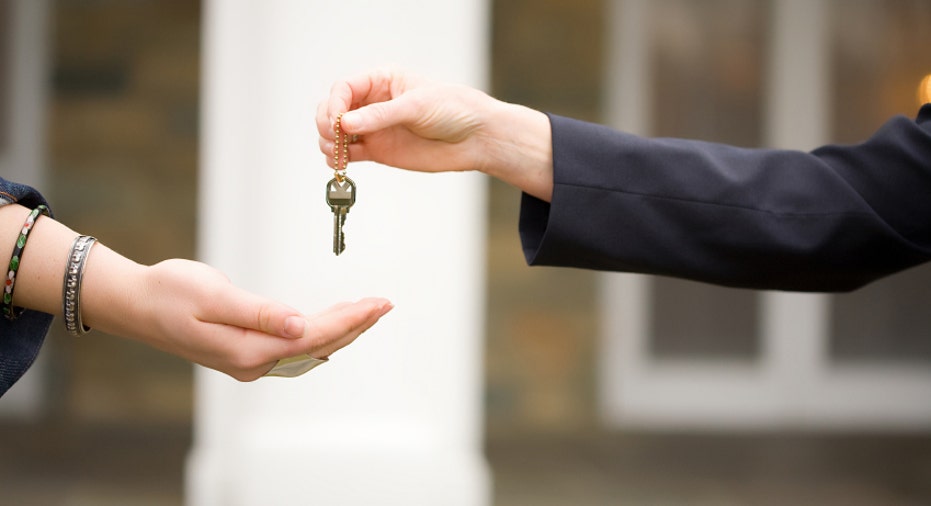 The home-buying process involves a lot of decisions, and one of the biggest choices to make early in the procedure is whether to buy a new vs. old property.
The costs can be dramatically different, and each home type has its benefits. "There are so many pros for buying new and so many pros for buying old that they balance each other out — one isn't better than the other," says Michael Corbett, Trulia's real estate expert. Aside from a home's age, a buyer also has to consider neighborhood, affordability, proximity to work, size and amenities.
Knowing how much home you can afford to buy will dictate your choices. "In some markets, you may have more choice of new versus older homes since location drives these choices," says Cara Ameer, broker associate and realtor at Coldwell Banker Vanguard Realty based in Ponte Vedra Beach, Fla. "A newer home will be less expensive in the long run while an older home may be more expensive and in a much more established location."
As you consider your options while you search for a new home, experts suggest asking the following questions:
What's the Sales Price?
The limited supply of new homes makes them more expensive. "Builders are being very cautious about how much they're building," says Daren Blomquist, vice president at RealtyTrac. Housing starts are currently at about 800,000 to 900,000 a year as compared to 1.5 million a year during the 1990s, according to the US Census. "We've been under a million houses a year since the financial crisis and that's even continued as the housing market has recovered," he adds.
Even so, premium-priced new homes often sell fast. According to the Census Bureau, the average price for new home prices nationwide in June were about $331.000, on average, while the average price of an existing home was $278,000 nationwide. "There's a $50,000 difference and existing homes are selling for 16% lower," says Blomquist.
When a buyer adds upgrades to a new home, the price can quickly increase. "People are often wooed into buying new construction when they go into the model and see how beautiful it is," says Corbett, "and they get sticker shock when they're presented with the final bill."
Will You Have to Renovate? Can You Move in Right Away?
New homebuyers will pay for that newness factor. The homes will likely not need any major repairs for at least 10 years, and if they do, the repair may be covered under a warranty. "You'll only have to pay the regular costs of keeping the home running and livable, like utilities," says Blomquist.
New home constructions can often be customized to an owner's liking, and tend to feature current design esthetics, like eat-in kitchens, open floor plans, airy spaces, more closet space and larger master bathrooms.
"You can spend your time living and enjoying that home versus repairing and redoing," says Ameer. "You can spend your time decorating [a new home] and not having to repair a bathroom that's old and leaking."
Older homes, on the other hand, may need significant renovations that can take time and cost money. "If you're going to buy something that's older, you can customize as you go along," says Kathleen Coumou, senior vice president at Christie's International Real Estate. "The bathrooms may be sufficient right away and you can do things in stages and not all at once."
Depending on the home's age, experts recommend buyers consider the potential cost of renovations and repairs, whether it's replacing appliances or carpeting or getting new high-ticket items like the air conditioner, water heater, furnace or roof. It's important to keep in mind kitchen and bathroom renovations tend to be more expensive.
Yet an older home's architectural charm may make it worth it, says Ameer. "In an older home, you'll find hard-to-find features that you can't get in today's houses, like beautiful original hardwood flooring, wood moldings or woodwork, glass doorknobs, or stained glass windows."
What are the Monthly Maintenance Costs?
"Newer homes are usually more energy efficient than older homes unless that older home has been retrofitted with improvements," says Ameer. "Your energy bills in the long run may be higher on an older home." New homes are generally built with smart technologies, better insulation and new building materials that make them more energy efficient, she adds.
Older homes may have a different tax base as well, according to Coumou, since these homes are often less expensive. Before making an offer, buyers need to consider whether they can afford the higher taxes for a more expensive new home along with the other maintenance costs.
Depending on the home's condition, insurance may be more expensive as well. "The homeowner's insurance on a newer home will be less because everything will be new and up to standards," says Ameer. On an older home, you may have to prove to the insurance company that an older home is up to par.
Although an insurance company can't prevent someone from living in a home, it may charge more for a home that is not up to code or that has aging systems, says Jeanne Salvatore, senior vice president and chief communications officer at the Insurance Information Institute. "If the house is really falling apart it may be difficult to get insurance. The age of the home is less important than the condition of the home and if it is built to current building codes."
Where's the Home Located? Do You Want a Large Lot?
Location is a big determinant of a home's appreciation. Older homes are usually located in established metropolitan neighborhoods with larger lots that are difficult to replicate on a newer home. "Older homes are typically located in areas closer to things like stores, going out areas, town centers and have easier commutes," says Ameer."
Newer homes tend to be located in suburban areas with smaller lots and close to neighbors. "One of the big disadvantage of buying a new home, if you're looking for a great tree-lined neighborhood that's been established for years, you won't find that with new construction," says Corbett.