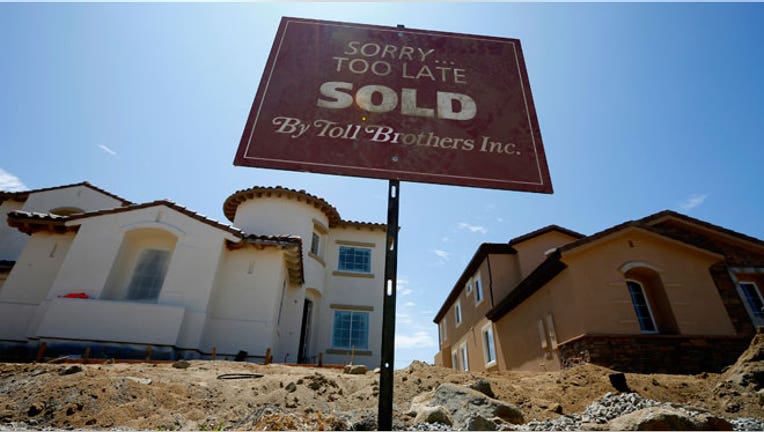 The Federal Housing Finance Agency acknowledged on Tuesday what many frustrated mortgage applicants have been saying for several years – credit terms have become so stringent that many deserving applicants are getting rejected.
Consequently, Fannie Mae and Freddie Mac, the quasi-government housing entities overseen by FHFA, will focus on easing credit terms and making mortgages more accessible for creditworthy applicants, according to the FHFA's 2014 Strategic Plan.
The report, cited during a speech Tuesday by FHFA Director Mel Watt, concludes that the housing market has "stabilized" since crashing during the 2008 financial crisis.
"Despite progress, however, housing finance market conditions are far from what could reasonably be considered satisfactory or normal," the report states.
According to the FHFA report, one factor limiting access to credit is a change in credit standards required by mortgage lenders. In some cases, lenders have raises their credit standards above those set by Fannie and Freddie.
"These credit overlays result in the rejection of many loans that would otherwise meet (Fannie and Freddie's) credit standards," the report concludes.
Watt's speech and the release of the FHFA report revealing the new focus on making credit more accessible sent shares of homebuilders higher: PulteGroup (NYSE:PHM), D.R. Horton (NYSE:DHI), KB Home (NYSE:KBH) and Lennar (NYSE:LEN) were up more than 2.5% as a group. And the Dow Jones U.S. Home Construction index rose 2%, outpacing the broader market.
The FHFA was created in 2008 to oversee Fannie and Freddie after the two housing entities were placed under conservatorship while teetering on the brink of collapse. Both were kept afloat through massive infusions of government money.
The two entities have since returned to profitability but remain in the political crosshairs of Congress out of concern that another housing downturn could result in another taxpayer funded bailout.
During the housing boom early last decade, credit standards were lowered both as a result of government policies that sought more homeownership and lenders who hoped to exploit surging home values by making homes accessible to almost anyone.
But all those risky loans came back to haunt lenders when borrowers began to default in record numbers. The impact caused a domino effect that paralyzed credit markets, slammed Wall Street and nearly brought down the global economy.
In the aftermath of the collapse, many lending institutions have swung the pendulum in the opposite direction, raising their lending requirements to levels that have been criticized as a hindrance to the housing recovery.
The FHFA now seems to be addressing those concerns.
Watt's speech Tuesday didn't address calls by some members of Congress to disband Fannie and Freddie and create a new federal infrastructure for providing liquidity to the U.S. housing market. Instead, Watt focused on the FHFA's shifting priorities and goals for 2014.