Buying a Foreclosed Property: What Homeowners Need to Know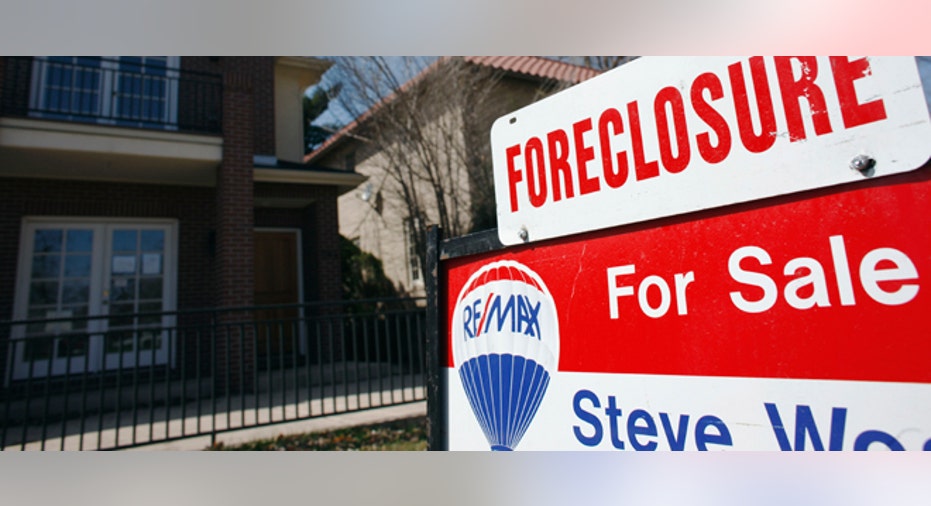 The housing market may still be struggling to gain solid footing—low interest rates and significantly-discounted prices make it a great time to purchase a home in most regions.
Housing prices are still below their peak in 2006, and another wave of foreclosed properties is expected to hit the housing market this year as banks unload their backlog—offering homes at low prices.
"Home prices will continue to be very fragile," says Daren Blomquist, vice president at RealtyTrac. "We don't expect prices to fall another 20% to 30%, but there won't be a recovery until the distressed inventory has cleared."
RealtyTrac estimates that home prices will start to increase once banks clear their 17-month inventory of foreclosed properties. The national average of prices for foreclosed (real estate owned or bank-owned) properties at $152,465 continues to be lower than the sales price for all properties (including foreclosure and non-foreclosure) at $203,779, according to RealtyTrac.
Areas experiencing the most discounts on housing include Philadelphia, St. Louis, Chicago, San Francisco and Atlanta, according to RealtyTrac. Washington, D.C. and New York have shown relative strength and have home prices at least 50% above 2000 price levels, but still below their peak.
While some housing markets started to recover, home prices started to fall again in all markets last quarter, according to Maureen Maitland, vice president at Standard & Poor's Indices. "On a nominal basis, housing prices are the same as those in 2002 and 2003, having declined from their peak in 2006 due to the high number of foreclosures."
According to the National Association of Realtors, all cash sales accounted for 33% of real estate sales in February.
"In February, 20% of closed sales were of foreclosures– they've been at comparable levels for some time," says Walter Molony, senior public affairs specialist at the National Association of Realtors. "There's competition in most market areas between cash investors and first-time buyers, with reports of multiple bidding on discounted foreclosures becoming more common."
Nevada, California, and Arizona experienced the highest number of foreclosure filings at the end of February, according to RealtyTrac. They had between two and three times more than the nation, as one in every 637 homes in the nation, or 0.16% of homes, received a foreclosure filing, a notice that the foreclosure process will begin.
The number of foreclosure filings in a state can translate to that state having the highest percentage of foreclosure sales, as Nevada had 56%, California had 43%, and Georgia had 39% of all sales being foreclosed homes during the fourth quarter of 2011, according to RealtyTrac.
Bank of America's Pilot Program—Own to Rent
Although experts expect the inventory of foreclosed homes to increase this year, if successful, Bank of America's pilot program may help to stabilize prices.
In Arizona, Nevada, and New York, the bank is in the process of turning less than 1,000 customers who are facing foreclosure into tenants. These customers must have loans owned by Bank of America and meet certain other requirements, such as having no junior liens and being less than 60-days delinquent, to participate. They will be able to rent their homes from Bank of America for up to three years at below market rents in exchange for the property's title. In return the bank will forgive customers' outstanding mortgage debt. If successful, this program might be implemented nationwide.
"The impact of the program, if it works and is expanded on a much larger scale, should be a stabilization of home prices," says Blomquist. "If it doesn't work, then that could mean home prices take another hit as they instead list their foreclosed properties for sale, but it's interesting that they're testing this in Arizona." The average sales price of a foreclosed property in Arizona in the fourth quarter of 2011 increased 4% from the previous quarter, according to RealtyTrac. "If this program works, I think it's a creative way for lenders to take advantage of the strong rental market while also skirting around some of the thorny legal issues involved in some foreclosures due to lack of documentation for the loan being foreclosed," he adds.
How to Finance a Foreclosed Property
Buyers of foreclosed homes can take advantage of special programs offered by the Department of Housing and Urban Development when borrowing money. Private lenders fund Federal Housing Administration Section 203(k) loans that have mortgage insurance provided by HUD. Borrowers can take advantage of a 3.5% down payment and use a portion of loan proceeds to rehabilitate an owner-occupied house. When the buyer plans to rehabilitate a property, they can borrow up to an additional 10% of the house value as determined by appraisals and construction estimates.
Buyers planning to finance purchase with a conventional loan can take advantage of low interest rates. The national average commitment rate for a 30-year, conventional, fixed-rate mortgage was most recently at 4.08%, up from 3.89% in February, according to Freddie Mac.
When buying in these markets, experts recommend doing your homework. "Each individual area has many of its own individual markets," says Erin O'Connor, real estate agent with RE/MAX Excalibur. "It's crucial for homebuyers to become educated on their real estate market because it can be wildly different from the real estate market a few miles away and national averages. In areas where foreclosure inventories are low, the price gaps between a distressed sale, whether an REO or short sale, and a regular sale are rapidly closing."
There are still pockets of the country that are slower to rebound. "This is an opportunity to buy low," says Blomquist. "You won't see your property value skyrocket overnight, but, in the long-term, you're setting yourself up for a great investment. The property has a built-in discount because it's a distressed sale." When looking at a foreclosed property, he advises potential buyers to remember that the basic real estate mantra still applies—location, location, location!