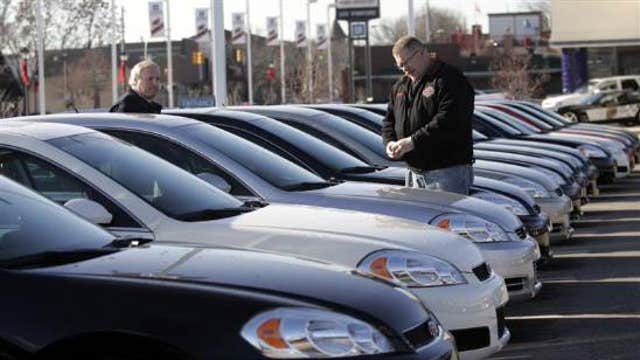 General Motors (NYSE:GM) may have recalled 3.2 million vehicles for everything from ignition switch problems that killed at least a dozen people – to air bag, brake and front impact test defects – but that hasn't stopped some dealers from selling the flagged cars.
And you might be surprised to know GM is not alone: Selling recalled vehicles that have not yet been repaired is common practice.
Using Internet searches, FOX Business has found literally thousands of GM vehicles under recall for sale all across the U.S., with many of them listed as "Certified Pre-Owned."  Because the vehicles are used, the dealers are breaking no law.
While federal law prohibits car dealers from selling new cars that have been recalled and not yet repaired, there is no such statute for used vehicles.  It is an important caveat for used car buyers and one they should remember: Caveat emptor.
GM tells FOX Business it and other manufacturers do not have control of the vehicles once they leave a dealership as new.  A GM spokesman added however the company believes dealers "wouldn't want to risk the liability associated with selling a recalled, but unrepaired, vehicle."
But the sales go on.
And CARFAX, the vehicle monitoring service that many consumers use to trace a car or truck's history, said last year its records indicate that 3.5 million vehicles from virtually every manufacturer were listed for sale in the U.S. that were under an open or unfixed recall.
In the case of the most recent GM recall of SUV air bags, a FOX Business review has found CARFAX reports on those respective vehicles show "No Recalls Reported."  CARFAX said it receives its information from the automakers, and therefore has received no additional information on those vehicles yet from GM.
Consumer advocates said  the better way to confirm recalls – and to get the latest information – is to visit the National Highway Traffic Safety Administration website and search its database for the make, model and year of the vehicle you would like to buy.
The most current recalls can be found there.  And as always, buyers beware.