Businesses Weigh Obesity Options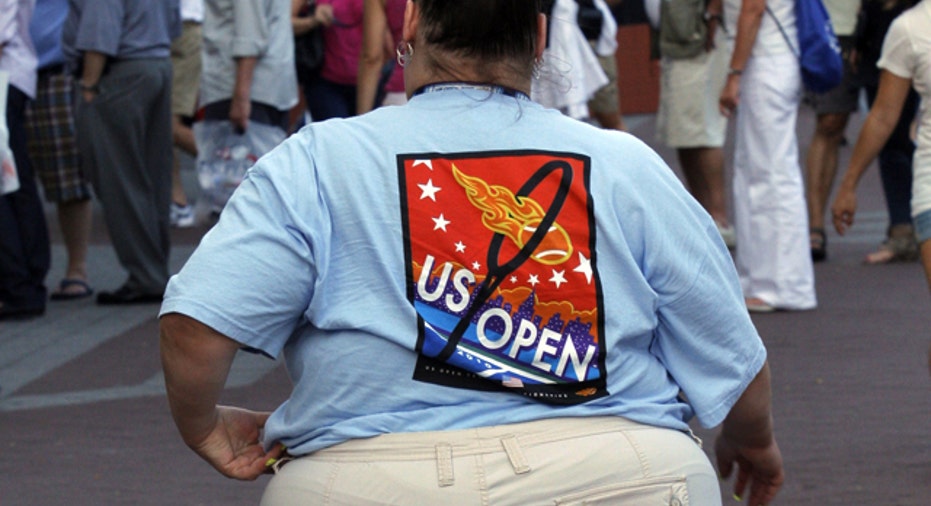 Your employees' growing waistlines may be dragging down your bottom line, an issue that's especially acute for small businesses. The total cost of obesity to U.S. companies, according to the U.S. Department of Health and Human Services, is estimated at $13 billion a year. While many employers are addressing obesity in the workplace, there is still a major need for tools and resources, especially among small- and mid-size organizations, a new survey shows.
Many large businesses have invested resources to fight employee obesity by implementing workplace strategies to increase physical activity and improve the diets of their workers, according to a survey of more than 500 employees conducted by the National Business Coalition on Health (NBCH), with support from the Centers for Disease Control and Prevention (CDC) and the National Safety Council (NSC). But small- and medium-size businesses have been less engaged in these efforts.
One reason is that these companies are less likely to have the resources to provide worksite supports to improve physical activity and nutrition and reduce obesity, the NBCH suggests.
[Workers Want Employers to Help Them Stay Healthy]
But small- and medium-size companies also may have the ability to innovate or change their policies or programs rapidly, unencumbered by the administrative systems of large organizations.
It is imperative, the NBCH said, to better understand how to help small- and medium-size employers recognize the costs of obesity and potential mitigation strategies because they represent such a large portion of the business community. According to the Small Business Administration, small businesses employ half of the entire working population in the U.S. — 69 million workers.
"Given the amount of time an employee is at their place of work, there is an opportunity to positively influence the choices they make about their health," said Andrew Webber, NBCH president and CEO. "A workplace that emphasizes health is more likely to have policies that promote healthy behavior, such as incentives and access to health resources. While large employers have been at this for some time, small- to mid-size employers have been less engaged, but are increasingly seeing the value of these types of programs."
Reach BusinessNewsDaily senior writer Ned Smith at nsmith@techmedianetwork.com. Follow him on Twitter @nedbsmith.We're also on Facebook & Google+.
Copyright 2012 BusinessNewsDaily, a TechMediaNetwork company. All rights reserved. This material may not be published, broadcast, rewritten or redistributed.