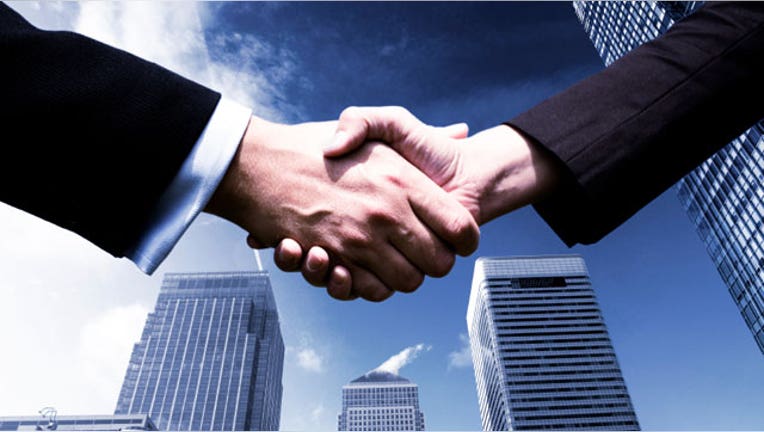 Learn from these 'Cool Runnings' companies that didn't just survive economic adversity, but thrived and emerged stronger.
Running a successful business takes 100 percent effort combined with intense passion. Either you're in or you're out — there's no middle ground. To use a hip-hop axiom coined by Big Daddy Kane, "Ain't no half-steppin'."
Many of the companies we've featured in "Cool Runnings" fought through financial hardships, a changing marketplace and sour economy. But giving up simply wasn't an option. These innovative leaders identified opportunities to adapt and grow their businesses — and come out stronger. Here's a look at how they thrived in the face of adversity, and how you can apply the same principles to your business.
Define your market, then get hyper-focused
For San Francisco-based Wild Planet Toys to succeed, CEO Danny Grossman knew he had to distinguish his company from larger competitors flooding the market. To do so, he identified emerging niches with an eye on cornering the market. Then, contrary to industry standards, Wild Planet developed most of its new product ideas in-house.
This approach gave Wild Planet a competitive edge. Having a unique product placed the company in good standing with retailers hungry for innovative products in a crowded marketplace. Today, Wild Planet's product lines are available in more than 50 countries.
Similarly, when CEO Rob Kalin was developing Etsy, an online marketplace for handmade and vintage items, he wanted to create both a "community and a company" that differed from major retailers. Kalin did this by focusing on something more intangible than sales and profits. He focused on empowering a community of artisans to form a marketplace on the Web.
In just five years, Etsy has created an online community of more than 7 million members where consumers can purchase handmade and vintage products directly from the people who make or discover the items. Etsy's focus on handmade goods has differentiated the Brooklyn-based company from online juggernauts like Amazon.com and eBay. "Everything that Amazon is really good at," Kalin said, "I have no interest in having on Etsy."
Give your company a simplicity makeover
When husband-and-wife team Robin Petravic and Catherine Bailey set out to redesign ailing tableware manufacturer Heath Ceramics, they based the makeover on a key principle of good design: simplicity.
First, they introduced directsales rather than relying on other retailers to sell their products for them. By selling directly to customers via its website, retail outlets, contractors or even restaurants, the Sausalito, California-based Heath makes substantially better margins on sales.
Next, Petravic and Bailey simplified the way they price their products, based on the belief that not all consumers only want the cheapest stuff they can buy. So Heath's retail prices, which aren't inexpensive, reflect what they define as the real cost. This includes the high cost of overhead from manufacturing in the U.S. and overall value provided.
Finally, Heath found a way to grow the business and expand its offerings by collaborating with strategic partners rather than creating a whole new product line. This allowed Heath to offer products like linens from Skinny LaMinx to supplement and grow its wedding-registry business.
Establish a clear vision and stick to it
When Austin, Texas-based marketing firm Dialog found itself the victim of a massive Ponzi scheme, CEO Bob Gutermuth didn't shutter the doors. Instead, he leaned on its strong company culture to fight through the adversity. Gutermuth describes the culture as a "democratic environment" that emphasizes collaboration and ensuring that all employees participate in decision-making.
This vision played out in real life after the Ponzi scheme. Employees made tough decisions to keep the company afloat, including going months without pay and taking unpaid leaves of absence. Eventually, the company made it over the hurdle and the employees' loyalty paid off in the form of a stronger and better-positioned company.
Though less extreme, in the early 1990s, the co-founders of Zingerman's — a gourmet food retailer — noticed that sales were flat, profitability was dipping and growth was limited. They decided to take action. Their first order of business was developing a vision for how they hoped to grow the Ann Arbor, Michigan-based deli. Their company's vision, created in 1994, was to expand beyond a single deli and open multiple businesses that fit under the Zingerman's Community of Businesses brand — all by 2009.
Fifteen years later, Zingerman's met its projected metrics and doubled initial sales goals with a community of business that includes a coffeehouse, a bakery, a catering arm, a website, and more. So what's next for Zingerman's? The co-founders, along with their 16 partners, worked for nine months on creating their new vision — this time, for 2020.
What's the lesson? Focusing on a targeted market, simplifying sales and operations, and establishing a clear vision are three habits of companies that thrive — not just survive — when times get tough.