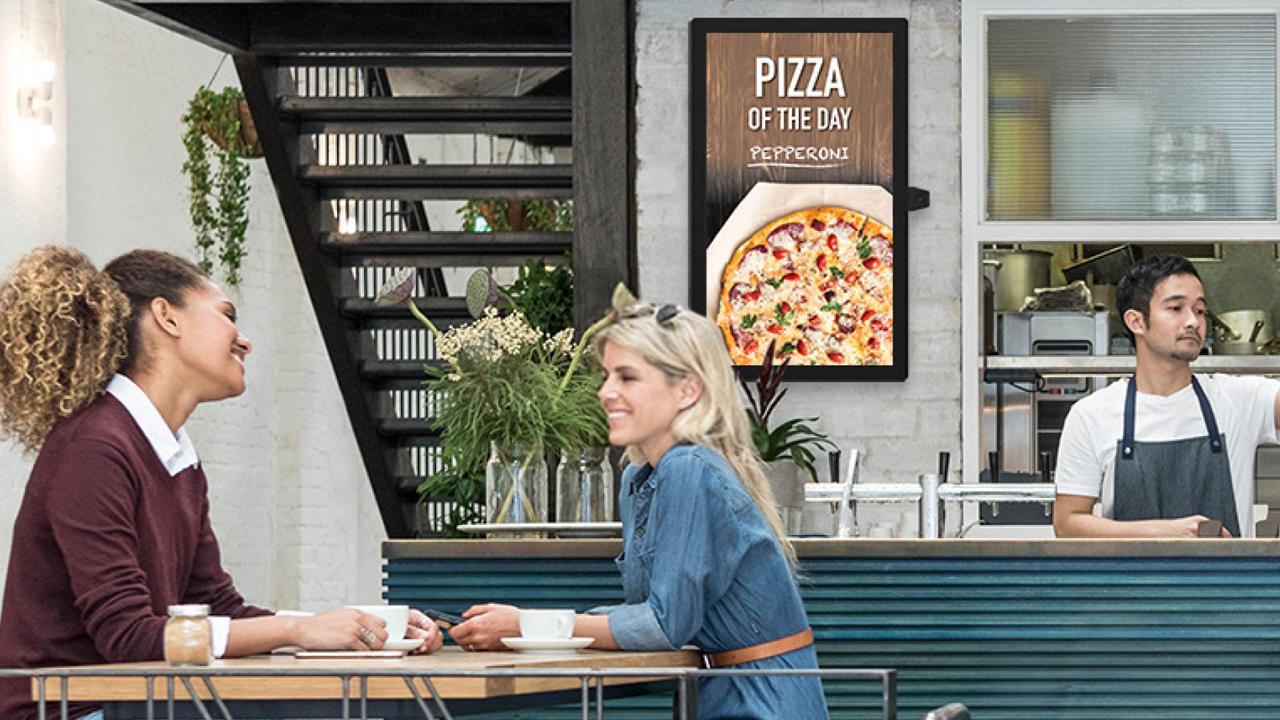 You're digital picture frame is getting a major upgrade. No longer reserved for a collage of family snaps, big business wants in.
"We found out that people were buying our consumer products in really large quantities and they said they were using them for their business… so we immediately turned around and said we have to do something about this," Mark Palfreeman, CEO of Nixplay, tells FOX Business. "Digital signage is a $20 plus billion industry… all the current solutions are too expensive or too complicated," he notes.
Filling this gap inspired Palfreeman and his team to take the primary Nixplay cloud technology to the next level. Just as individuals can upload, change and share photos on your picture frame from anywhere in the world with a click of button (or swipe of a finger), corporations can do the same using Nixplay Signage. It allows business owners to digitally advertise or broadcast corporate messaging. By purchasing displays and linking signage through their cloud-based software, you can create, schedule, update and control your marketing playlist for one sign or an entire fleet. Marriott (NYSE:MAR), Boeing (NYSE:BA) and UPS (NYSE:UPS) are among the companies working with Nixplay and Palfreeman notes the technology can be customized for multiple industries.
"You can put it on a truck, you can put in a warehouse … so that means one of the big things our technology allows us to do is to change the way in which this solution is distributed," says Palfreeman. "It now means small businesses have access to very powerful signage solutions."
The company, which was founded in 2007, was an early adopter of cloud storage and is riding the wave as the industry balloons. Cloud computing is expected to reach $246.8 billion in 2017, reports Gartner.
"Nixplay Signage is something our customers dragged us into kicking and screaming," jokes Palfreeman.
Be sure to watch Palfreeman's full interview above to learn more about Nixplay Signage.
This is part of FOXBusiness.com's Industry Forecast series that deep dives into cloud innovations across global businesses.