Business Traveler's Dream: Pick Your Flight Based on WiFi, TV and Food Offerings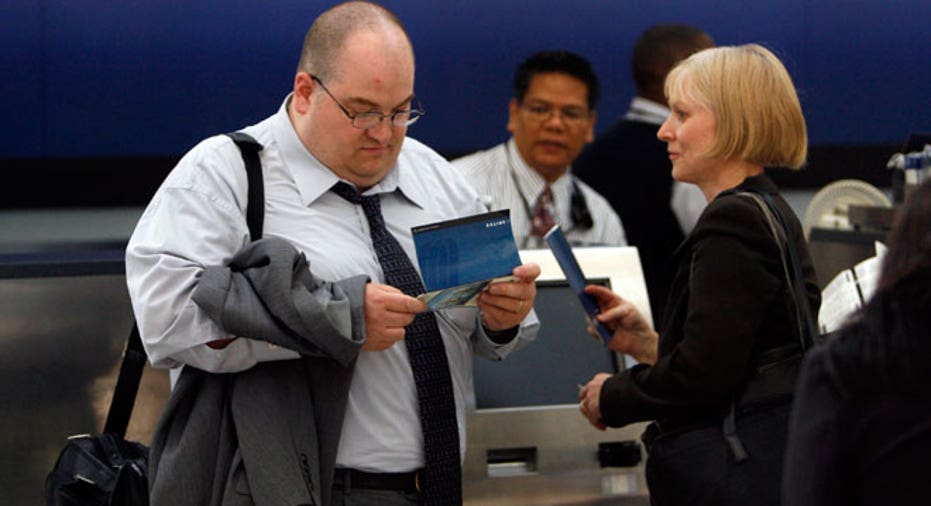 Business travelers are a demanding bunch. Not only is cost and travel time important to them, they also want in-flight conveniences like Wi-Fi, power sources and entertainment.
While airliners list their perks on their sites, busy travelers don't have time to sort through all the carriers' sites to find what they need. Enter CheapAir.com, an air fare shopping search engine that allows users to search for flights based on features like on-time arrivals, TV and technology.
"One of the big challenges right now is there has become a big difference in the information available on the airline website and online travel agencies like ourselves," says Jeff Klee, chief executive of Calabasas, Calif.-based CheapAir.com. "To compare all the options you have to go to every single site."
Having Internet access during a flight is crucial for business travelers, and can prompt them to choose to fly with one airliner over another.
According to CheapAir.com, when travelers search for flights icons will appear next to each flight indicating if the plane is equipped with Wi-Fi, live TV, personal video monitors or other onboard perks.  The online travel company has also added a new ranking feature that recommends top flights for travelers. The rankings use a proprietary algorithm that scores flights based on price, total travel time, likelihood of being on time, airline ratings, comfort and onboard amenities, the best value flights are identified as "Top Picks."
CheapAir.com also lets travelers search for premium economy  seats, a feature which Klee says is a relatively new type of ticket for international flights. The perks of these tickets vary but  typically include more leg room, early boarding, and better food choices.
Although flying is about getting from point A to point B, Klee said airline operators are increasingly offering more perks to attract lucrative business travelers. "The strategy is to attract as many business travelers as they can," said Klee, noting that the airline industry is spending money to upgrade their planes to cater to business travelers. Business travelers can expect to see more fully flat beds on flights, privacy walls in first classs, the ability to do video conferencing, power ports, USB  ports and in some cases even showers.  "The overall technology is getting better and better. There will hardly be a difference between the plane and your office."