Business Secrets from Bookstores Staying Alive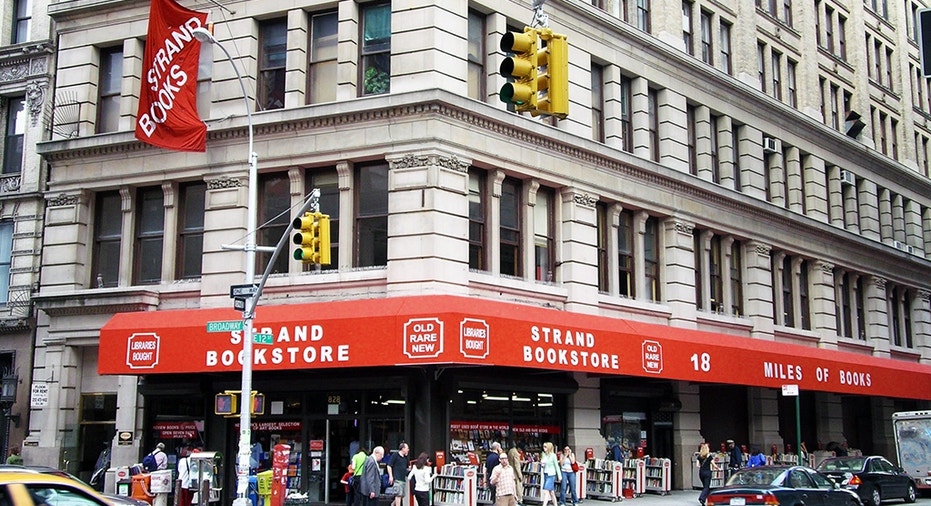 The book selling industry is in the middle of a page-turning upheaval.
Bankrupt bookseller Borders continues to liquidate assets from its 600 stores, and just recently received approval to sell customer information to former rival, Barnes & Nobel.
In the backdrop of all this turmoil, tablet mania rages on with the iPad selling in record amounts and Amazon unveiling its first tablet just last week.
Small business owners trying to make a profit from selling actual books are struggling to find footing as many readers are choosing to download a story rather than picking it off the shelf. However, some business owners are holding strong in this epic drama of the tangible page versus the tablet.
But as Border's bankruptcy filing proved, small business owners need to be able to adapt and offer something different to patrons in order to survive. New York City-based Shakespeare & Co. has been able to survive and maintain its customer base because of what events coordinator Margot Liddell described as its "fairly eclectic taste" that provides customers more choices than the bigbox book retailers.
"I can't imagine a world without books. Books you can smell, turn the pages and hold in your hand. That is so important. That is what you count on in your customer base--the love of books," said Liddell. "Tablets are not tactical at all."
Used book stores have been hit particularly hard in the world of electronic readers. Patricia McFarland, the owner of used bookstore Book Tales in Encinitas, Calif., said she had to stop buying books for two years because of the rising in popularity of e-readers. McFarland is still selling books, but sales of romance novels have waned and readers are more interested in trade publications that focus on specific topics like cooking or auto repair.
By stressing community events and embracing social media, Skylight Books in the Silver Lake District of Los Angeles has also been able to preserve foot traffic. The store now offers pod casting as well as a host of other community-based events that serve not only as a sales booster, but also as social outreach.
Kerry Slattery, general manager and co-owner of Skylight Books, credits her staff with keeping her ahead of the technological times.
"Hire the right people, said Slattery. "We've been open 15 years and I have several employees who have been there that whole time…In addition to being honest and smart and good customer service people, they are innovative."
Slattery said that this is the most challenging time she's experienced in the book and publishing industry, and every aspect of the industry has been impacted in the last three years. She stressed that bookstores are not going away, but might look different 10 years from now.
"[Small business owners] must be willing to change on a dime and add new services and technology… It's about people and a community and not just a product," said Slattery.
Book Soup in Los Angeles also uses community engagement to stay profitable. Actor Jeff Garlin, known for playing Larry David's agent on HBO's "Curb Your Enthusiasm," selects titles and facilities a book club at the store. Book Soup runs more than 500 events a year, and partners with local community organizations to bring Book Soup beyond the walls of the store.
"You can no longer count on people to happen onto your store, so it's about how you get it out there," said Allison Hill, president and CEO of Vroman's Bookstore and Book Soup.
Hill said the key to keeping up in this industry in flux is balance.
"You have to honor tradition and embrace change simultaneously, said Hill. "We want people to come to us no matter what their content needs."
As technology continues to change how we live our lives, the owner of iconic bookseller The Strand in Manhattan, said it's important owners adapt to customers' needs, but to also maintain a sense of individuality.
"I have a belief that people are not going to stay at home tethered to their electronic devices all day. Books are all about connecting to people," said Nancy Wyden, owner of the third-generation bookseller, known for having 18 miles of books.
Wyden said the most imperative way to ride out times of economic and technological uncertainty is to listen to what customers want—something that prompted The Strand to start selling discount new books in addition to its standard used-book offerings. Also, as more bookstores are disappearing, The Strand is becoming more of a tourist destination, and added other merchandise like totes, stationary, T-shirts, and hats.
"We are stocked with quirky things that appeal to our customer," said Wyden. "We are trying to make this about the shopping experienced and making this a fun and knowledgeable place with great value. That is unusual."