Business Leaders: JPMorgan Chase's Jamie Dimon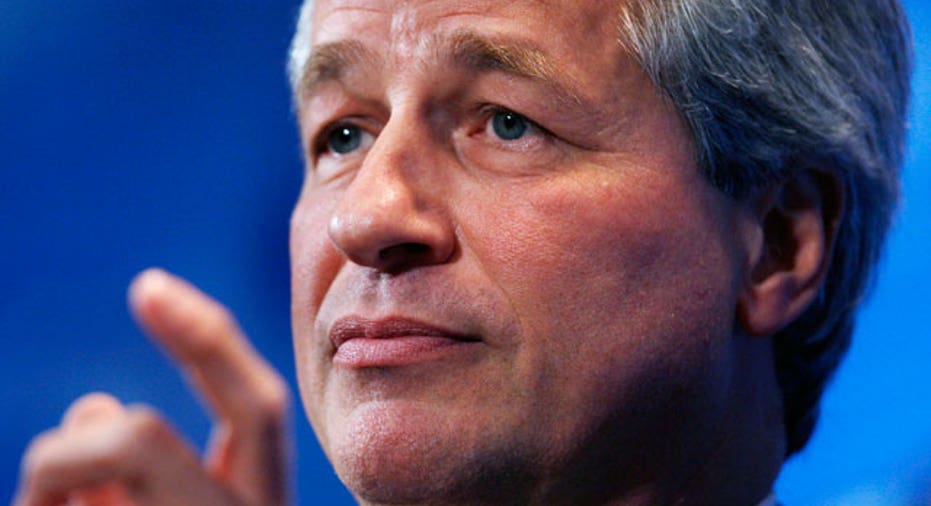 Name: James "Jamie" DimonDOB: March 13, 1956 Company: JPMorgan Chase & Co.Position: CEOPrevious roles: Chief operating officer, JPMorgan Chase; CEO of Bank One Corp.Education: Bachelor of arts from Tufts University, 1978; MBA from Harvard Business School, 1982Quote: "There is always room for improvement, but the strengths that are embedded in this company -- our people, client relationships, product capabilities, technology, global presence and fortress balance sheet -- provide us with a foundation that is rock solid and an ability to thrive, regardless of what the future brings."
JPMorgan Chase & Co. Chief Executive Officer James "Jamie" Dimon has emerged as one of Wall Street's most powerful and influential bankers.
Dimon attended Harvard Business School with well-known classmates Jeffrey Immelt, Steve Burke and Seth Klarman, and worked at Goldman Sachs for a summer.
After he graduated, banker Sandy Weill (former chief executive officer and chairman of Citigroup) took him under his wing. At the time, Weill worked at American Express with Jamie Dimon's father, Theodore, who reportedly gave Weill an essay that Jamie had written.
Dimon and Weill teamed up, left American Express, and took over Commercial Credit, a consumer finance company. Dimon served as chief financial officer, helping to turn the company around, and through a series of mergers and acquisitions, Dimon and Weill formed Citigroup.
In 1998, however, Weill ousted Dimon after a disagreement, and Dimon made his way to Bank One, where he served as chairman and CEO until the company merged with JPMorgan Chase.
Dimon positioned the bank to withstand economic turmoil through tough negotiations and a "fortress balance sheet." In March 2008, Dimon took over the struggling Bear Stearns with the help of a loan from the Federal Reserve, then Washington Mutual, though the Federal Deposit Insurance Corporation seized WaMu and sold it to JPMorgan.
JPMorgan also received funds from the federal bailout package and accepted $25 billion through the Troubled Asset Relief Program (TARP), repaying the amount in full in June 2009.
Dimon is known to be feisty and outspoken, and JPMorgan's earnings calls are said to be some of Wall Street's liveliest. After better-than-expected first quarter earnings for 2012, the Queens-native compared the decline in net-interest margins to a delicious New York City staple.
"Think of that as like the cost of mozzarella for pizza," he said during the earnings call he did with Chief Financial Officer Doug Braunstein. "When it goes up, your margins go down a little bit. It doesn't mean you're selling less pizza." He then added, "That was a dumb analogy."
JPMorgan Chase is the largest U.S. bank by assets as of March 2012, according to the National Information Center. In 2011, Dimon's total compensation came in at $23.1 million, which includes a $4.5 million bonus and a salary of $1.4 million.
Dimon also sits on the boards of the philanthropic College Fund/UNCF and the Federal Reserve Bank of New York. He is on the board of trustees of New York University School of Medicine.
Dimon and his wife, Judith, have three daughters. His Upper East Side co-op was among those marched on by a tour of protesters during the Occupy Wall Street movement. Dimon is of Greek descent and has an older brother, Peter, and a fraternal twin brother, Ted.