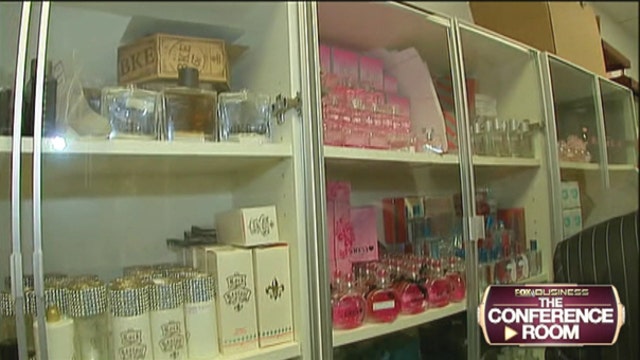 When Tru Fragrance CEO Monte Henige set out looking for an industry to launch a business, he had one big criterion in mind: scaleability.
"I never thought I would own a fragrance company starting out," says Henige.
In a Conference Room interview with FBN's Jeff Flock, Henige says after years of working in Chicago's finance sector, he knew he wanted to launch a company of his own – but wasn't tied to a specific industry.
"The fragrance business was an exciting opportunity. There's a tremendous opportunity to create brands: brands that are meaningful to people, brands that are compelling, brands that make people feel good, and as a result are willing to pay for those brands," says Henige. "The business was scaleable … you could leverage an idea and make it grow exponentially."
Since Henige bought Tru Fragrance in 2006, he says they've changed locations three times as a result of outgrowing offices.
"We've made a few real estate folks pretty happy with these moves," says Henige.
Henige says Tru Fragrance's huge growth hinges on the concept of intellectual property. The company specializes in creating fragrances for retailers.
"When we create something that's new, that's innovative, that's different, we're able to make that a leverage-able asset, and that's what our team does.
"It's an inexact science, but it's a science that we have a really good batting average at," says Henige.
Tru Fragrance CMO Paul Leroue agrees.
"It's very unique, so you can walk in and create something of value just for their customers, something they really love," he says.
Leroue, a veteran of Reebok and Coors, says Tru Fragrance's products hit a diverse array of demographics, from young teens to mature women and men.
"We're constantly launching brands. This year, we'll launch 20 to 25 brands, and you just don't get that opportunity in larger corporations to launch as many brands," says Leroue.