Burned by Bad Weather, First Solar Slashes '11 View Again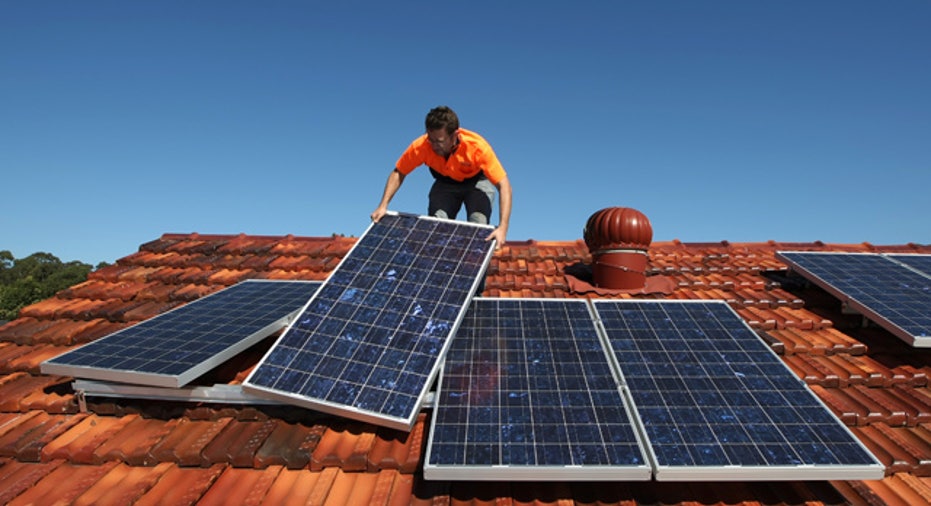 First Solar (NASDAQ:FSLR) took another axe to its 2011 financial guidance and forecasted 2012 results that would miss Wall Street's expectations, sending shares of the solar-panel maker plunging 17% to 52-week lows on Wednesday.
First Solar, which has been slammed by a rise in the cost of raw materials, cited a continued delay of certain projects due to weather and other factors.
The downgrades mark the second negative revision for the Tempe, Ariz.-based company in two months.
Hurt by those project delays, First Solar now sees 2011 EPS of $5.75 to $6.00, sharply down from $6.50 to $7.50 previously. The midpoint of the new range would badly miss the Street's view of $6.88. However, First Solar said it did not include in the new guidance expected charges up to 75 cents a share.
First Solar cut its full-year sales forecast to a range of $2.8 billion to $2.9 billion, compared with estimates from analysts for $3.2 billion. The company previously saw 2011 revenue of $3.0 billion to $3.3 billion.
"Our diverse business model and robust project pipeline will help First Solar generate a significant amount of cash in 2012 while improving operational efficiencies, but we are recalibrating our business to focus on building and serving sustainable markets rather than pursuing subsidized markets," interim CEO Mike Ahearn said in a statement.
Looking ahead, First Solar forecasted 2012 EPS of $3.75 to $4.25 on sales of $3.7 billion to $4.0 billion, compared with the Street's call for EPS of $7.52 on revenue of $4.09 billion.
On a conference call with analysts, First Solar disclosed plans to scale back manufacturing and target unsubsidized markets.
First Solar also said it plans to cut 100 jobs, or less than 1.5% of its staff.
"By channeling our core strength in utility-scale PV systems to markets with immediate need for mass-scale renewable energy our goal is to earn substantially all of our new revenues from sustainable markets by the end of 2014," Ahearn said.
Wall Street pummeled First Solar over the new guidance, driving its shares 16.94% lower to $35.42 Wednesday morning. Even before this selloff, the stock had plunged 67.3% on the year.