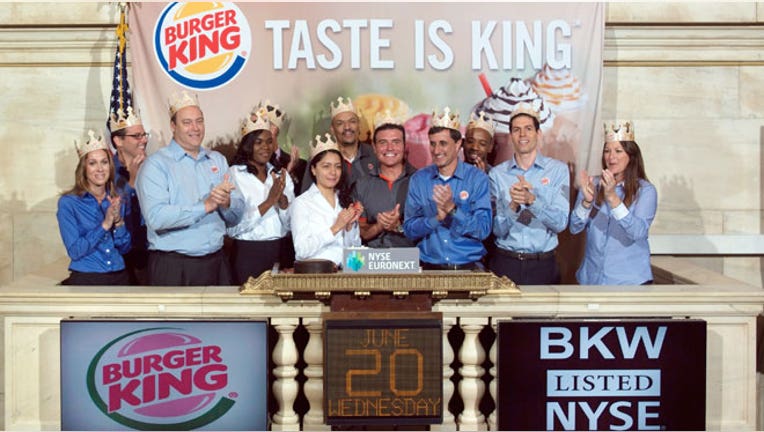 After nearly two years away, Burger King (NYSE:BKW) officially returned to the public markets on Wednesday as the fast-food chain resets its efforts to dethrone fast-food leader McDonald's (NYSE:MCD).
The No. 2 hamburger chain in the world has become Burger King Worldwide and is now trading on NYSE Euronext's (NYSE:NYX) New York Stock Exchange under the symbol "BKW."
The return comes after a complex combination of Burger King with Justice Holdings, a special-purpose acquisition company co-founded last year by well-known investor William Ackman. The deal netted 3G Capital, Burger King's previous owner, $1.4 billion.
3G Capital, which paid $3.3 billion for Burger King in 2010, will continue to control the restaurant chain with a 71% stake in the combined publicly-traded company.
The former shareholders and founders of Justice, which went public last year, now own about 29% of the combined entity. Former Justice directors Martin Franklin and Alan Parker have also joined Burger King's board of directors.
Shares of Burger King leaped as much as 11.8% in their return on Wednesday. They were recently up 8.41% to $15.72. Shares of McDonald's slid 0.81% to $88.88, leaving them off more than 11% so far this year.
Burger King, which was founded in 1954 and has more than 12,000 locations, continues to lag behind much-larger peer McDonald's. However, Ackman has said he wants Burger King to focus on expanding globally and franchise locations.
Barclays (NYSE:BCS) rendered a fairness opinion to Justice on the deal, while Tegris Advisors acted as a financial advisor.