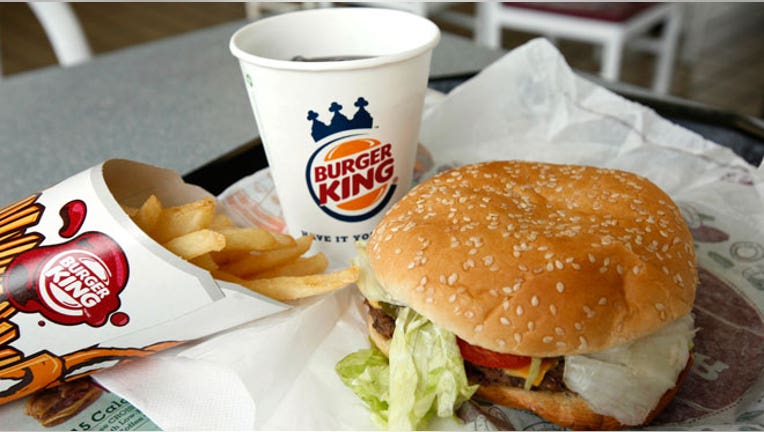 Burger King (NYSE:BKW) nearly doubled its profit and topped Wall Street expectations in the fourth quarter, as sales at its more established restaurants continued to improve and the company moved forward with expansion efforts.
The Miami-based fast-food chain on Friday posted net income of $48.6 million, or 14 cents a share, compared with a year-earlier profit of $25 million, or 7 cents.
Excluding one-time items, Burger King said it earned 23 cents on an adjusted basis, besting average analyst estimates of 15 cents in a Thomson Reuters poll.
Revenue for the three months ended Dec. 31 fell 30.3% to $404.5 million from $580.6 million a year ago. However, the performance topped the Street's view of $375.3 million.
"We had a strong finish to the year and made significant progress on key strategic initiatives," said Burger King CEO Bernardo Hees. "We continue to capitalize on our brand by growing globally."
The company in fiscal 2012 added 485 net new restaurants and reported an increase in same-store sales, a key growth metric that measures those at stores open longer than a year, of 3.2%.
Also during the year, Burger King announced five master franchise joint ventures and seven new development agreements in key growth markets. It remodeled about 600 stores in the U.S. and Canada to a more "modern image" and lowered annual debt costs by $25 million.
Shares of Burger King climbed nearly 3% Friday morning to $17.