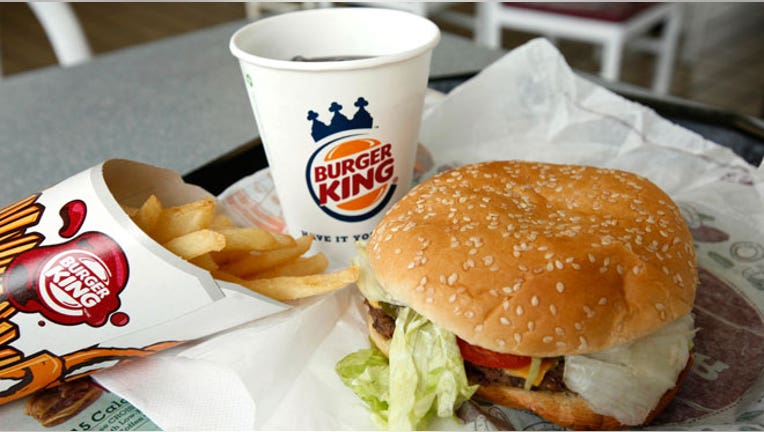 Burger King Worldwide (NYSE:BKW) reported Friday a first-quarter profit that more than doubled on lower expenses that offset negative same-store sales and weaker revenue.
The company went public again in June after its acquisition by Brazilian private equity firm 3G Capital in October 2010. Since then, Burger King has sought to shake up its menu and attract a broader customer base in an effort to compete against top rival McDonald's (NYSE:MCD).
In the latest period, Burger King posted a $35.8 million profit, or 10 cents a share, compared with a year-earlier profit of $14.3 million, or 4 cents a share. Adjusted per-share earnings, which exclude one-time items such as certain operating expenses and amortizations, rose to 17 cents from 11 cents.
Revenue slid 42% to $327.7 million amid global refranchising transactions and weak same-store sales.
Analysts were looking for per-share earnings of 17 cents and revenue of $307 million.
Comparable stores sales fell 1.4% versus growth of 4.6% in the prior year. Same-store sales dropped 3% in the U.S. and Canada. Latin America recorded a 1.3% decline, while Europe, the Middle East and Africa saw slight growth of 0.8%. In the Asia Pacific region, same-store sales increased 2.7%.
Total operating costs and expenses fell 54% on lower food, payroll and administrative expenses, although franchise and property expenses climbed 53%.
Burger King Chief Executive Bernardo Hees is set to take the helm of ketchup-maker H.J. Heinz (NYSE:HNZ), which 3G Capital and Berkshire Hathaway (NYSE:BRK.A) agreed to buy for $23 billion. Current Burger King executive Daniel Schwartz will become CEO on July 1.
Shares were trading 1.4% higher at $18.32 in morning trading.