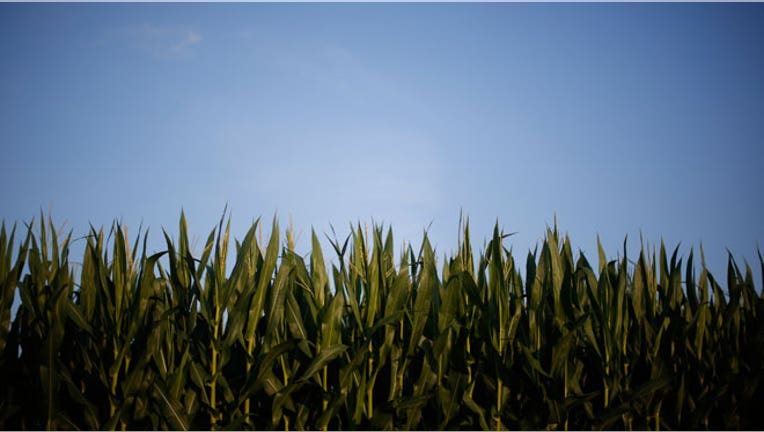 A sharp decline in corn prices is leading to job cuts at big agricultural corporations, and pain on the family farm.
Thanks to one of the best growing seasons in recent memory, corn prices have fallen more than 20% over the past year to a four-year low. Now, industry experts say prices are likely to dip even further amid the glut in supply.
While the massive production might be good for consumers, lowering prices on a range of consumer staples, it has had a devastating impact on corn producers.  Large agricultural companies and farm equipment makers are slashing jobs.
Indeed, last week, farm equipment manufacturer John Deere (NYSE:DE) announced 600 layoffs, mostly among factory workers as net profits slumped 15% for the quarter ended July 31. The firm has unveiled plans to chop 1,000 jobs this year, including that move.
A spokesman for John Deere declined to comment on the matter.
'Survival of the Fittest'
The impact on the family farm is even more severe, experts say, since farmers cannot turn a profit when corn prices fall below $4 a bushel.
"If these yields materialize, it'll be survival of the fittest (on farms)," Jason Britt, President of Central States Commodities, a full service brokerage for futures and options trading, said.
The U.S. Department of Agriculture expects corn production in the U.S. will top 14 billion bushels through the end of the year, and that's above last year's record of 13.93 billion bushels. With a substantial amount of corn already in storage, the record harvest is likely to keep prices low for years to come.
Cory Ritter, a corn and soybean farmer in Illinois, said farmers are being squeezed two ways. First, prices are well below the normal $4 a bushel break even point. Compounding the problem, so-called input costs, like fertilizer or seed prices, are not falling in tandem.
"There will be farmers that are in bad shape this year with …input costs being high," Mark Breneman, a crop insurance agent and farmer in Central Indiana, said. "I can't see anybody going under after one bad year, but many operations will be feeling pinched after this year and margins are going to be pretty tight next year."
Added to that, because farmers already upgraded their equipment in recent years when profits were high, they will have even less need to replace tractors and other equipment now that profit margins are hard to come by.
"Farmers are definitely being cautious about large purchases and financing commitments,"  Todd Kuethe, an agricultural economist and professor at the University of Illinois, said.