Building a Fitness Franchise for People Over 50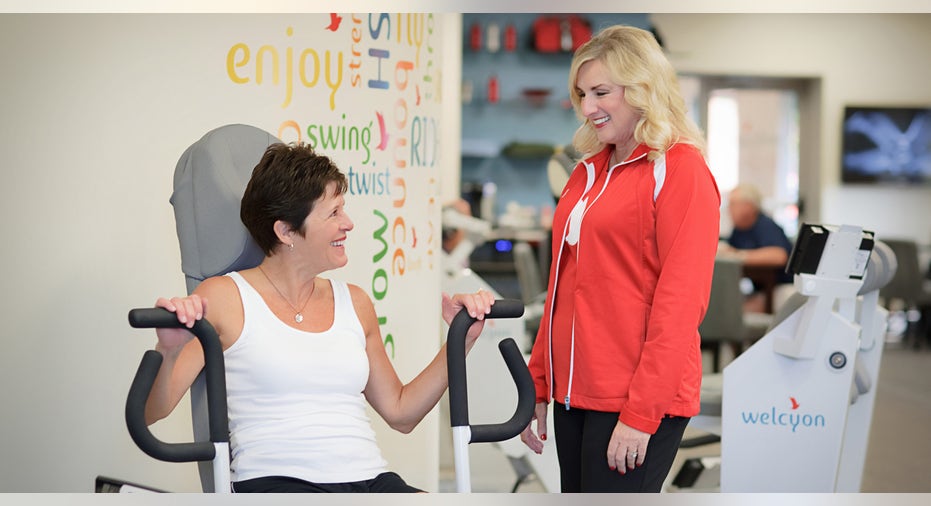 Small Business Spotlight: Welcyon
Who: Suzy and Tom Boerboom
What: A fitness gym for adults over the age of 50
When: 2009
Where: Minneapolis, MN and Sioux Falls, SD
How: With a long background in the health and wellness profession (Suzy is a registered nurse and Tom's career has been with long-term care providers and nursing homes), the Boerbooms say they recognized a need in the market for a fitness facility that would be welcoming to adults over 50, who might otherwise shy away from the intense atmosphere of most traditional gyms.
"We help people get stronger, enhance their balance and increase their stamina," says Suzy. "A large part if our program is a social area, which improves a person's connectivity."
Suzy says the company is self-funded by the couple and a third partner based in Arizona. There are currently three Welcyon gyms.
Biggest challenge: "With any startup, the challenge is letting the market know that you're there and that you're different," says Suzy. "People have the idea of a gym as a big environment with loud music and people in spandex muscle shirts. We have a small footprint that's inviting, sophisticated and warm."
One moment in time: Suzy is proudest of the fact that Welcyon "changes lives. People are happier and healthier because of us."
Best business advice: "Don't give up. Keep walking, know you have the right service, and that it will work out," says Suzy.
Most influential book: "'Key to Your Self', by Venice Bloodworth. She talks about what you believe is what will happen in your life. Every day, I say to myself, 'I'm healthy, strong, young and powerful.'"