Building a Company Culture That Can't Be Denied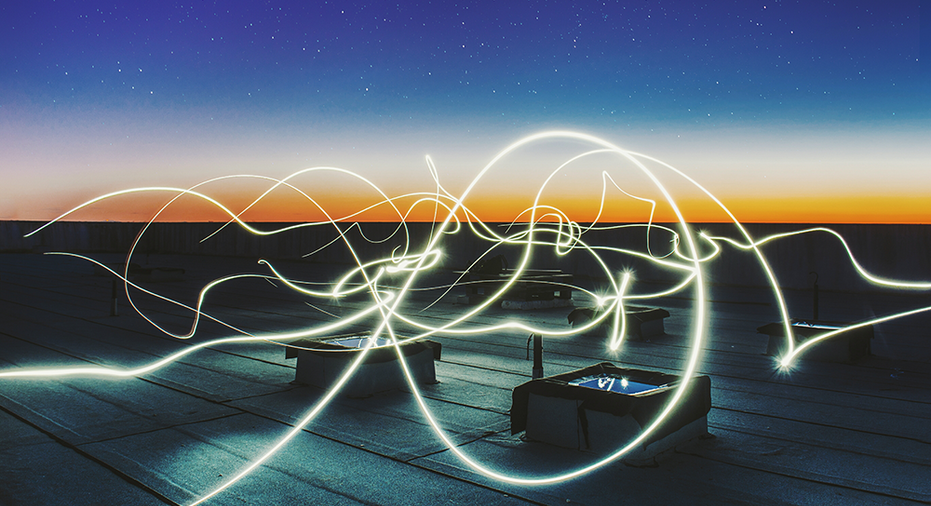 "Culture is like a hairstyle: Everyone has one, even if they're bald." – Drew McLellan, head of Agency Management Institute
"Company culture" may have only recently caught on as a workplace buzz phrase, but the idea itself is as old as the workforce. A culture is developing in your business right now, gaining life simply through the actions and beliefs of the people who clock in every day – regardless of whether or not you choose to actively build it. From the company mission statement and the workplace values all the way to the free coffee in the break room, culture is being formed right before your eyes.
On Entrepreneur, Single Grain CEO Eric Siu recaps some stats that show us exactly why so many companies are working to build strong cultures these days:
- Companies with poor cultures have a job turnover probability of 48.4 percent, whereas organizations with rich cultures have a probability of 13.9 percent.
- Companies with high levels of engagement see a 19 percent increase in operating income and 28 percent increase in earnings growth.
- Companies with low levels of engagement see a 33 percent decrease in operating income and an 11 percent decrease in earnings.
Have you ever taken the time to consider what it is about your company that sets you apart from competing organizations? While culture is organic, allowing it to form on its own with no guidance from you or your executive team means you are leaving organizational performance up to chance. A little unsettling, isn't it?
Building a company culture might seem like a huge undertaking, but it's a lot easier if you communicate with the people who know what your culture needs the most: your talent.
In its Pulse of Talent survey, human capital management tech company Ceridian asked employees to weigh in on matters of culture and engagement. Here's a little bit of what the survey found:
Skill and Leadership Development
Sixty-three percent of employers said training programs played a role in their culture-building strategies, which is in direct alignment with what employees want. According to the Pulse of Talent survey, employees list training programs as the No. 1 most important driver of culture, with career development options following at No. 3.
This is probably the best news for businesses. Employees want to build their skills, and they want to do so under their current employers with the hopes of advancing within the organizations at which they already work. If employees have those opportunities, they'll be less likely to feel unsatisfied or to look for new work elsewhere.
Unfortunately, many companies fear that supporting professional growth will lead to an educated workforce full of employees who want to take their new skills elsewhere. This fear probably isn't justified: A survey from Learnkit found that 63 percent of employees would be more engaged if they had better training and learning opportunities.
Recognition for Hard Work
Being appreciated by leaders is very important to overall employee satisfaction. According to SHRM, 83 percent of HR professionals report that employee recognition programs have positive impacts on employee engagement. This might be why Ceridian's survey found that recognition programs are the second most important driver of company culture, according to employees. Ceridian also found that 54 percent of HR departments already use employee recognition programs in their culture-building efforts.
Benefits, Not Perks
The workplace trend right now is all about interesting perks, like ping pong tables, dartboards, and catered luncheons. There's no doubt that employees will be happy to see some of those elements at their offices, but more and more research is showing that impromptu rounds of pool won't be enough to keep employees walking through your door every day.
Nice perks will support your culture, but strong benefits will ease your employees' personal and professional lives. The Pulse of Talent survey found that, according to employees, the top benefits driving company culture are annual pay increases, paid sick leave, and paid time off.
–
Building a company culture is often seen as an overwhelming task because, unlike with many other functions of HR, there isn't a technology you can implement or an expert you can call to do the work for you. In fact, no one outside of your organization can give you more than general advice and some potential strategies.
But the best way to build a strong culture in your company is to start a conversation with your employees – just like the Pulse of Talent survey did. That's how you get the wheels of change turning.
A version of this article originally appeared on the Ceridian blog.
Maren Hogan is founder and CEO of Red Branch Media. You can read more of her work on Forbes, Business Insider, Entrepreneur, and her blog, Marenated.