Buffett's pay rises; Berkshire urges rejection of shareholder proposals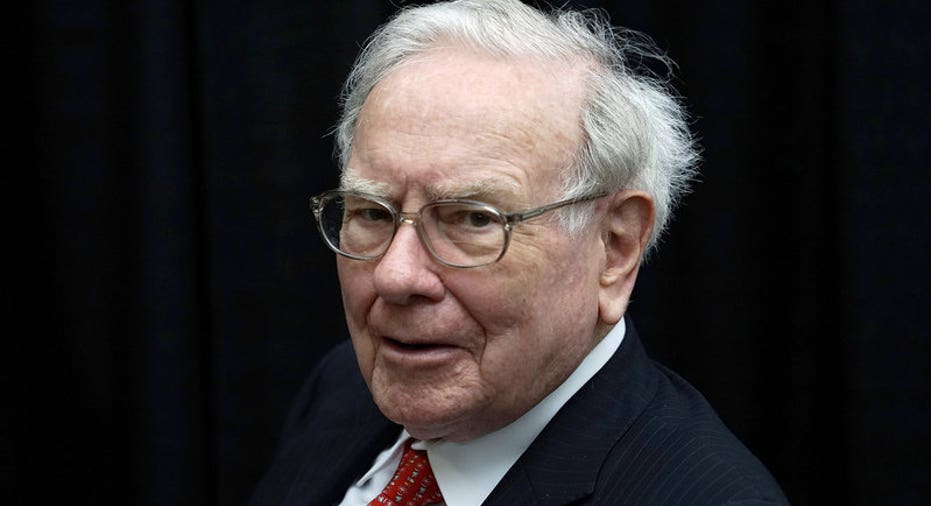 Warren Buffett's compensation for running Berkshire Hathaway Inc edged up 4.0 percent last year to $487,881 reflecting the higher cost of keeping the world's second-richest person safe.
Buffett's pay was disclosed in a Friday regulatory filing, in which Berkshire also recommended the rejection of three shareholder proposals at its May 6 annual meeting, including that it disclose its political contributions twice a year.
Berkshire said Buffett's salary in 2016 was $100,000, the same amount he has received for more than a quarter century, while the cost of providing him with home and personal security services rose to $387,881 last year from $370,244.
Buffett, 86, has run Omaha, Nebraska-based Berkshire since 1965, building it into a conglomerate with more than 90 units including Geico insurance, Dairy Queen ice cream and the BNSF railroad.
Despite being worth $77.4 billion according to Forbes magazine, Buffett avoids some trappings associated with the rich.
For example, he has lived for nearly 60 years in the same Omaha home, on less than three-quarters of an acre, bordering a well-traveled street.
Berkshire billionaire Vice Chairman Charlie Munger also drew a $100,000 salary last year, while Chief Financial Officer Marc Hamburg's pay rose 15 percent to $1.56 million.
Executives who run some of Berkshire's units make more money. They include Berkshire Hathaway Energy Chief Executive Gregory Abel, who made $17.5 million last year.
Berkshire said adopting the shareholder proposal from Tom Beers and Mary Durfee on political contributions could expose it to "reputational and business risks" and hurt shareholders.
It also said Berkshire units make less than $10 million of such contributions a year, while the parent makes none.
Buffett himself was a strong supporter of Democrat Hillary Clinton in last year's U.S. presidential election.
The other shareholder proposals, respectively from Marcia Sage and the Nebraska Peace Foundation, call on Berkshire to report on its efforts to reduce methane emissions, and divest stakes in companies involved in fossil fuels.
Berkshire said its gas pipeline and other units already recognize the environmental and cost benefits of minimizing methane emissions, and that it should not restrict its investments "based upon complex social and moral issues."
Buffett controls 32.7 percent of Berkshire's voting power, making it difficult for shareholder proposals to pass without his support.
He still owns 17.9 percent of Berkshire's stock, despite having donated more than $24.3 billion of it since 2006.
(Reporting by Jonathan Stempel in New York)