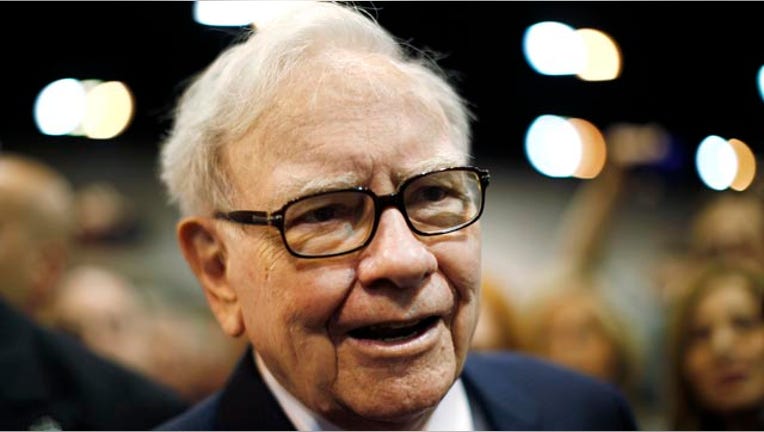 Warren Buffett's Berkshire Hathaway Inc (NYSE:BRK.A) on Friday said second-quarter profit soared 41 percent, reflecting a substantial increase in investment gains and improved results in manufacturing, service and retail businesses.
Net income rose to $6.4 billion, or $3,889 per Class A share, from $4.54 billion, or $2,763 per share, a year earlier.
Quarterly operating profit rose 11 percent to $4.33 billion, or $2,634 per Class A share, from $3.92 billion, or $2,384 per share.
Analysts on average expected operating profit of $2,482 per Class A share, according to Thomson Reuters I/B/E/S. Book value per share, Buffett's preferred measure of growth, has risen 5.6 percent this year to $142,483.
Results included $1.96 billion of investment gains, partially from a swap of a 40-year investment in former Washington Post publisher Graham Holdings Co <GHC.N> for a Miami television station and other assets.
Accounting rules require Omaha, Nebraska-based Berkshire to report these sums with earnings, but Buffett considers the amounts in any given quarter to be often meaningless. Berkshire owns more than 80 businesses in sectors including insurance, railroads, energy, chemicals, food and clothing. Analysts have said the company's increasing diversification over the years have made its fortunes more closely tied to the overall economy, which the Commerce Department said grew at a 4 percent annual rate in the quarter.
Such diversification helped in the quarter. While profit fell 8 percent in insurance, Berkshire's best known business sector, earnings from other businesses grew 20 percent.
The latter included gains of 29 percent from manufacturing, service and retail operations, including a doubling of pre-tax profit from apparel, and 34 percent from energy and utilities.
Profit at the BNSF Railway grew 4 percent, though Berkshire expressed disappointment, saying "service levels continued to be well below our internal standards, as well as those expected by our customers."
Buffett has run Berkshire since 1965, and according to Forbes magazine is the world's third-richest person. He turns 84 on Aug. 30. In Friday trading, Berkshire Class A shares closed up $1,155 at $189,279. Its Class B shares rose 40 cents to $125.83.
(By Jonathan Stempel; Reporting by Luciana Lopez in Grand Lake Stream, Maine and Jonathan Stempel in New York; Editing by David Gregorio and Lisa Shumaker)