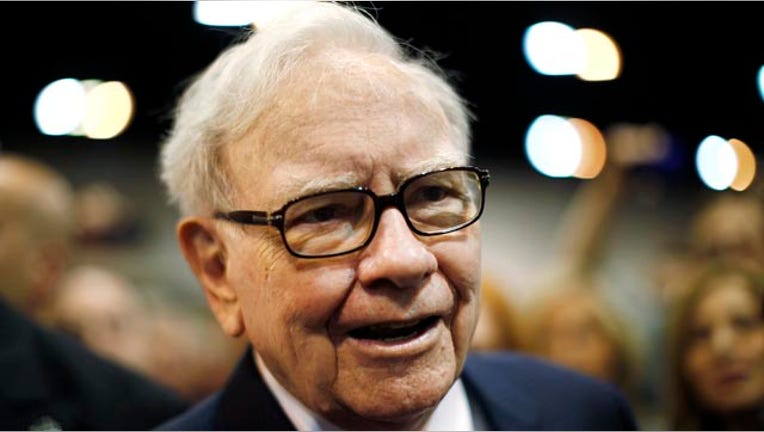 Warren Buffett's Berkshire Hathaway (NYSE:BRK.A) disclosed weaker-than-expected fourth-quarter profits amid a "subpar" 2012 performance, but the billionaire expressed optimism about the American economy and pledged to resume his search for elephant-sized acquisitions.
Class B shares of the holding company dropped about 1.6% in after-hours trading on the news.
Buffett, one of the world's richest men, said Berkshire's 2012 return was unsatisfactory. When he started in 1965, "I could never have dreamed that a year in which we had a gain of $24.1 billion would be subpar…But subpar it was."
In a letter to shareholders, Buffett acknowledged that Berkshire's 2012 book value increased less than the S&P 500 increased.
In the fourth quarter, Berkshire posted net earnings of $4.56 billion, or $2,757 per Class A share, compared with a profit of $3.05 billion, or $1,846 a share, a year earlier. Fourth-quarter earnings were lifted by $1.4 billion of gains tied to derivatives.
On an adjusted basis, the company earned $1,704 a share, trailing the Street's view of $1,755.12.
Buffett said he was disappointed over his "inability to make a major acquisition. I pursued a couple of elephants, but came up empty-handed."
However, Buffett said he and Charlie Munger, Berkshire's vice chairman, have "again donned our safari outfits" and "resumed our search for elephants." Buffett said his company's cash surplus will prompt Berkshire to "search for acquisitions unrelated to our current businesses."
With that in mind, last month Berkshire teamed up with 3G Capital last month to make a major M&A splash, acquiring iconic ketchup maker H.J. Heinz (NYSE:HNZ) for $28 billion.
Looking ahead, Buffett said Berkshire is "likely to increase" its investments in a number of companies, including American Express (NYSE:AXP), Coca-Cola (NYSE:KO), IBM (NYSE:IBM) and Wells Fargo (NYSE:WFC).
Buffett also sounded an optimistic note about the current uncertainty holding the U.S. economy back, saying "American business will do fine over time."
"If you are a CEO who has some large, profitable project you are shelving because of short-term worries, call Berkshire. Let us unburden you," he said.
To back up his confidence, Buffett said Berkshire boosted its plant and equipment spending 19% in 2012 to a company-record $9.8 billion, with 88% of that being invested in the U.S.
"We will keep our foot to the floor and will almost certainly set still another record for capital expenditures in 2013. Opportunities abound in America," Buffett said.