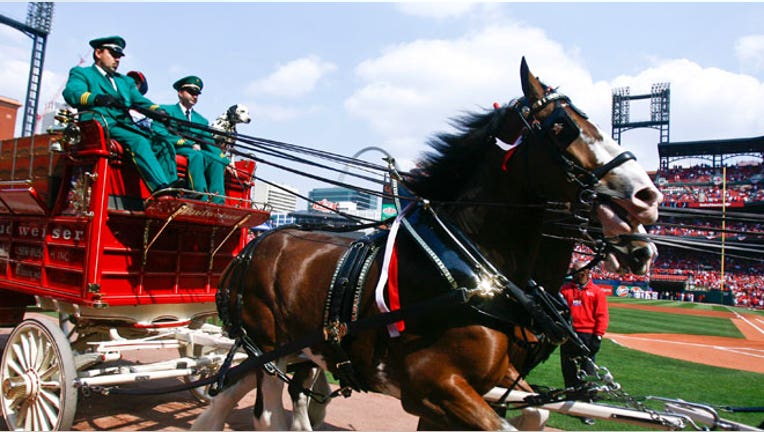 Major League Baseball and Anheuser-Busch InBev's (NYSE:BUD) Budweiser unveiled a six-year sponsorship renewal on Wednesday, extending a 33-year relationship between the two iconic American brands.
The contract extension will allow Budweiser to remain as the official beer sponsor of MLB, but also includes provisions making the beer brand a sponsor of the new single-elimination Wild Card Games, baseball's opening week and the player of the month awards.
Budweiser will also serve as a cornerstone partner of the MLB Fan Cave in New York.
"For more than 30 years, America's national pastime has partnered with America's beer and we are proud to continue the union of two brands that evoke such loyalty and emotion," Tim Brosnan, MLB's executive vice president of business, said in a statement.
As is typical, financial terms of the new deal weren't disclosed. However, sponsorship-research firm IEG pegged the existing deal at about $20 million a year, along with an additional $20 million in promotional commitments, according to Dow Jones Newswires.
Budweiser is also a sponsor of 23 of MLB's 30 teams.
"Our focus is on Budweiser enhancing the baseball experience for fans, whether in-game or at-home, through exclusive content and unique opportunities at point-of-sale, on-premise and via our social media channels," said Blaise D'Sylva, vice president of media, sports and entertainment marketing at Anheuser-Busch.
Shares of the world's largest brewer eased 0.4% to $81.33 Wednesday morning, compared with a 0.2% dip on the S&P 500. Anheuser-Busch's shares have rallied 34% so far in 2012 and almost 50% over the pat year.