Brunch Chat Cooks Up Verily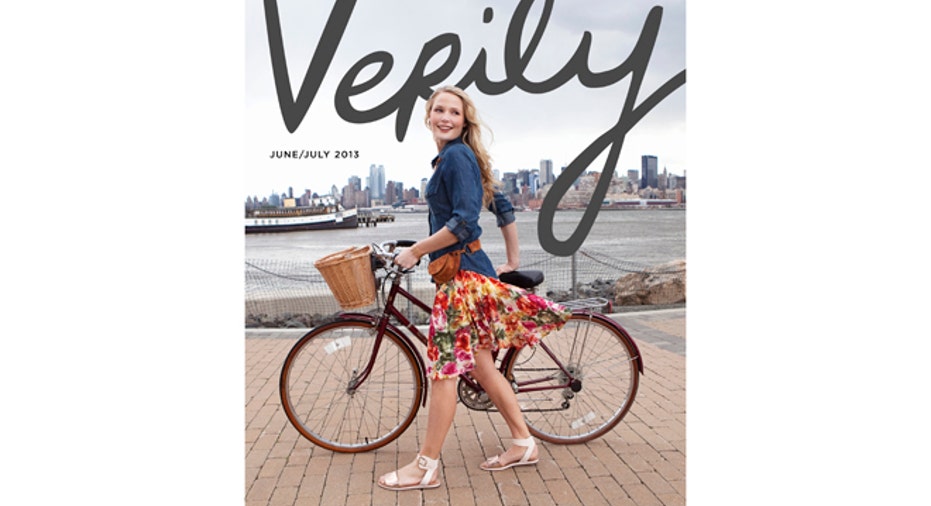 Small Business Spotlight: Verily Magazine, @verilymag
Who: Kara Eschbach, Janet Sahm, Ashley Crouch, Krizia Liquido, Monica Gabriel, Mary Rose Somarriba and Jane Riley
What: A new fashion and lifestyle print and digital magazine for modern women who "want to lead fulfilling and integrated lives," which celebrates "the best of who you are."
When: 2011 (Idea is born over brunch), 2012 (Teaser issue comes out), 2013 (First full issue published)
Where: New York, NY
How: What started out as a light-hearted conversation between friends over brunch about today's women's magazines, turned into a business plan.
"Most [magazines] didn't seem to reflect our lives or our philosophies as women," says Kara Eschbach, Verily's founder and Editor-in-Chief.
So they created Verily to feature "fashion that is worthy of the woman, relationship articles that go beyond sex tips, and strong cultural and lifestyle journalism."
The founders say they want the magazine to be a modern woman's kind, trendy, smart best friend.
"It's amazing that from a little idea two and half years ago… it's become something real," Eschbach says.
Currently the magazine is only available as a subscription-based, bi-monthly print publication, and the site functions like a blog with updated feature content.
Biggest challenge: "Taking on such a huge project with such a lean team," Eschbach says. "Prioritizing our skills and resources without burning ourselves out isn't easy."
One moment in time: "The most rewarding part for me is getting emails from women who say, 'You know, this is the first time I've read a magazine and felt good about myself,'" Eschbach says. "The feedback we get is what keeps me going every day."
Best business advice: "If you have a good team and mentors, you can do a lot." Eschbach says. "We really focus on the people we work with. We're a really small team that grew organically from working with like-minded individuals who are really talented."
Quote from the Editor-in-Chief: "[Verily is] less of who you should be, more of who you are… like our tagline says."
Check out our Small Business Spotlight page for a closer look at small businesses and startups from across the country, from mom-and-pop shops on Main St. to tech companies getting ready to shake up the industry. If your favorite small business is using Twitter to promote the company, let us know about it @fbsmallbiz with the hashtag #mysbc