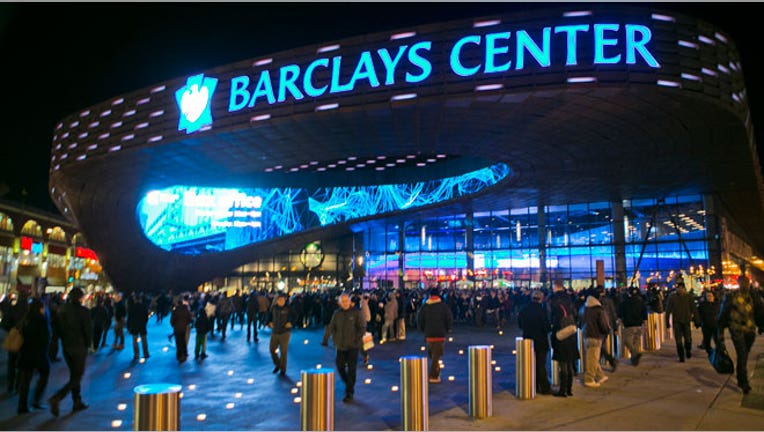 Two major real estate projects in Brooklyn have triggered tens of millions of dollars in new commercial investment in the borough over the last few years, but surprisingly, a park with a new pool has won over more real estate dollars than a shiny new $1 billion arena.
Barclays Center, which secured its name from a $400 million sponsorship deal with U.K. banking giant Barclays (NYSE:BCS), opened its doors 10 months ago to a flashy sold-out Jay-Z concert, a celebration marking the return of professional sports to Brooklyn after the Dodgers left in 1957 and an overhaul of the cultural gem that is Prospect Heights.
The arena has since become not only the new home of the NBA's Nets but a hub for top-notch concerts and shows, garnering much attention from retailers looking to benefit from the swarms of tourists and fans that flock to the arena weekly.
However, a new report by New York-based Eastern Consolidated, a provider of real estate investment services, shows that an unlikely competitor for new investment activity has emerged as the winner against Barclays Center among Brooklyn's recent renovations.
In the last two years investment volume jumped more around McCarren Park than it did for Barclays, according to Eastern Consolidated chief economist Barbara Byrne Denham. Prices were generally higher near the park but have recently started to increase near Barclays, she found.
What is leading the demand around the park in Brooklyn's Williamsburg/Greenpoint area is the sheer number of people living in the neighborhood compared with that of Barclays Center, which is located in Prospect Heights and serves more as a commercial and cultural center. The latter had a population of more than 16,000 in the most recent census, while Williamsburg alone has more than 120,000 residents.
"The Williamsburg/Greenpoint area is more of a residential designation – and a popular one at that," Denham said.
In the half-mile radius around McCarren Park, whose public pool and recreation center reopened last summer after a $50 million makeover, 14 parcels of land or development sites were sold in 2012 at an average of $10.8 million each. Barclays saw just 10 properties trade at an average of $2.6 million a piece.
Most near the park were residential, with McCarren securing 27 commercial real estate transactions, nearly all multi-family, from 2009 through June 2013 to support the area's growing popularity. The most recent sale was a classic warehouse conversion site one block from the park that traded for more than $500 per buildable square foot and will feature condos with park views.
In the same period, Barclays inked 24 transactions, however retail property around Barclays Center has been higher, with the asking price besting McCarren as retailers fight for a piece of prime real estate traffic that includes robust foot traffic from office workers and arena goers. Barclays led sales volume in the first half of 2013, and in May secured a $23 million deal when Thor Equities bought Atlantic Gardens right across the street from the arena to be transformed into cluster of multifamily dwellings and retail shops.
The same property with more than 10,000 square feet of unused air rights traded for just $10.93 million two years ago, marking a more than 100% increase in value. It helped that the previous owner did a major renovation, but the traffic from Barclays Center and new transportation hub under the stadium has also been a key factor.
"Both of these areas in Brooklyn have undergone tremendous transformation over the last few years," Denham said. "Buyers who have purchased property in 2009 and even 2011 near these sites have seen their investments nearly double in this short time."
Of course, the properties will likely have far reaching effects that aren't highlighted in Eastern   Consolidated's micro view. Outside of just real estate are the jobs created as retail and residential facilities are built and the money spent by consumers once they are in operation.
Brooklyn and Manhattan have also benefited from an increase in rents this year as their economies improve, with the average rent in Brooklyn climbing by 15.4% to $3,096, according to a March report by real estate giant Douglas Elliman.