Broken Guitar + Angry Musician = Gripevine.com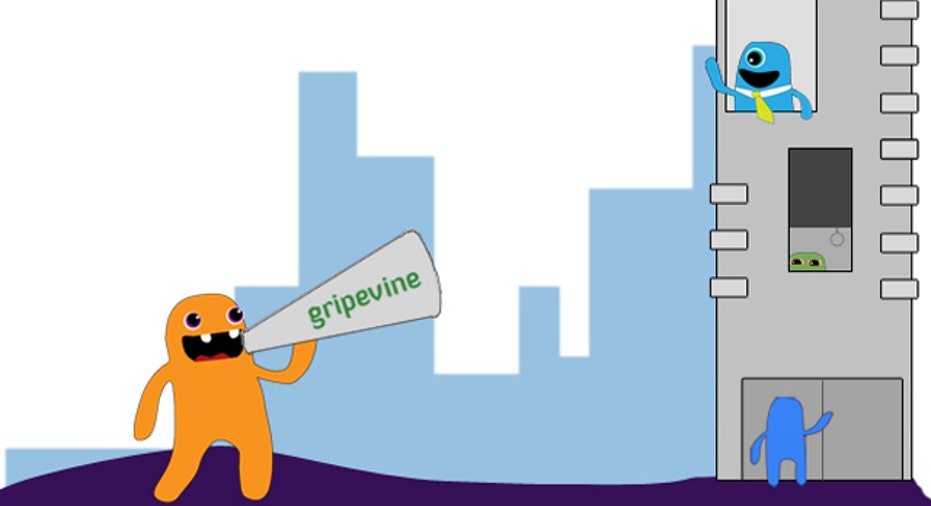 According to musician-turned-entrepreneur Dave Carroll, while he was traveling in 2009 United Airlines broke his guitar. So he did what any musician would do—wrote a song about it.
The airline said it was not responsible for the damage, so Carroll told his version of the story, in tune, on YouTube in his what-became-viral video "United Breaks Guitars." His ditty about what he found to be bad customer service struck a nerve. The video garnered more than 10 million views on the site, and more than 10,000 people e-mailed him in support of his speaking out.
"Customers are becoming more empowered to stand up and be heard," he said. "People have always associated customer service with headaches and work—they think it will take hours and will get them really frustrated."
Today, Carroll said he is on a mission to take the suffering out of customer service, for brands and consumers alike. Along with Richard Hue and Chris Caple, Carroll created Gripevine.com, which he likes to refer to as "Yelp on steroids." The site launched in 2012.
According to the site founders, Gripevine offers consumers a voice to "plant" their gripes about different businesses and brands online, explaining what happened to them and even submitting photo and video evidence to support their claims. Gripevine then notifies the company about the complaint and invites them to visit the site and work towards a resolution one-on-one with the customer, either publicly on the thread, or privately via messages.
Brands can claim their pages, and once an issue is resolved, consumers can grade the company with a satisfaction index.
"The first and most important thing is, this starts with the idea of being non-confrontational," Carroll said. "We are not out there to tear the skin off brands to get you what you want. It's for legitimate complaints. We don't guarantee results, but we do guarantee we can get you complaint heard."
Gripevine is a neutral platform, acting as the go-between for consumers and companies, he said. It is currently free for brands to use—major names like Coca-Cola, Walgreens, Sprint and Hewlett-Packard have all claimed their pages—and more than 4,000 people have signed up on the site.  Out of 1,000 gripes over the past year, 200 have been solved so far, according to Carroll.
Right now, the service is free for companies to use, but within the next six months Carroll said the site will start charging staggered rates. Fees will run from $100 a month up to $5,000 a month for the enterprise-level dashboard, which supports full call-center capability. For customers, the site will always be free, he said.
In a world where brand reputation is hard to protect -- with a relentless media cycle and the popularity of unfiltered, user-generated sites like Facebook and Twitter -- Carroll said companies have no choice but to resolve issues at a rapid pace.
"Perception is reality and that is why this is important," he said. "It doesn't matter [what your brand is] if people think it's good or bad, then that's what it is. This solves problems before millions, even thousands, find out about it."