Broad Volume Growth Lifts Coca-Cola's 3Q Net by 8.1%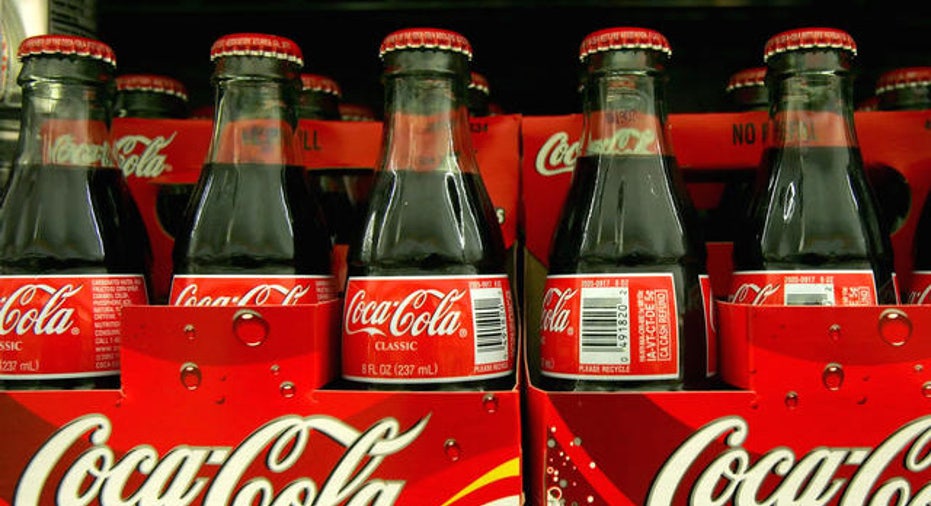 Boosted by across-the-board volume growth, beverage giant Coca-Cola (NYSE:KO) narrowly beat the Street on Tuesday with an 8.1% increase in third-quarter profit.
The Atlanta-based blue-chip company said it earned $2.22 billion, or 95 cents a share, last quarter, compared with a profit of $2.06 billion, or 88 cents a share, a year earlier. Excluding one-time items, it earned $1.03 a share, or a penny higher than expected.
Revenue leaped 45% to $12.25 billion, surpassing consensus calls from analysts for $12.01 billion. Gross margins shrank to 60.2% from 65.4% amid higher costs.
"For a sixth consecutive quarter, we delivered performance results in line with or ahead of our long-term growth targets," CEO Muhtar Kent said in a statement. Importantly, we accomplished these results during a time of ongoing global market volatility, which is a testament to our clear and focused system vision, strong brands and solid execution."
Coca-Cola, which is the world's largest beverage company, continues to enjoy solid growth. It posted a 5% increase in global volume last quarter. International volumes rose 5%, while North American volumes were up 1%. Its namesake brand saw a 3% rise in global volumes.
The company said it saw still beverage volume of 10% internationally last quarter and 4% in North America. Its Minute Maid Pulpy brand grew by 20% last quarter, while water volume was up 11%.
Shares of Coca-Cola slipped 0.36% to $66.76 in recent trading. They have declined almost 5% over the past month and are up just 2% year-to-date.