Brett Dennen on Beating the Odds and Making a Living in Music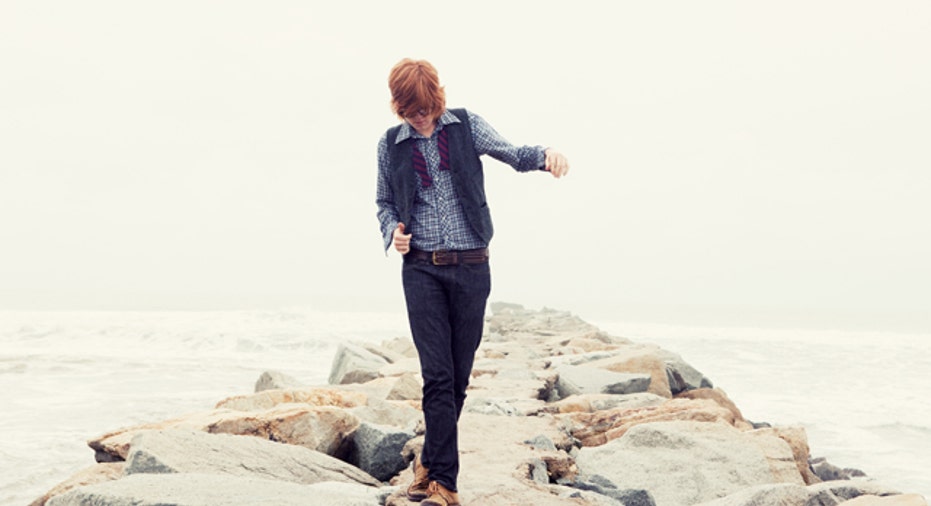 This month, music entrepreneur Brett Dennen kicks off a nationwide headline tour for his new CD Loverboy that came out earlier this year.
Dennen, 31, is a singer songwriter who's managed to beat many odds and get his name into the mainstream music vernacular, where burgeoning musicians are few and far between. According to Dennen, it didn't happen overnight but instead on a long journey of discovery, which helped him find and grow his fan base.
"In the music industry you can't toss your name around unless you're out there doing stuff. I had to play a lot of shows," said Dennen.
Dennen's music has appeared on popular TV shows like Grey's Anatomy, House, Brother's & Sister's, Parenthood, and Castle and in films like The Crazies, and Final Destination. He's also licensed music for commercials for brands ranging from Hilton Hotels to eHarmony. He's sold close to 250,000 albums to date and headlined every major city in North America, Europe and Australia. He said his success started from hitting the road hard and playing smaller venues and working to generate recognition for his song writing.
"The album selling industry is declining but that doesn't mean the music industry as a whole is declining," said Dennen. "There are different aspects that are doing well. There are lots of different things you can do…You can control the songs you write and how well you stay connected with your fans."
Dennen said gratitude for his audience is at the core of his musical drive. He tries to put music out there that 1) his fans will like and 2) satisfies him as an artist. He said he tries to capture tunes that are sad, but in a way, hopeful.
"Things businesswise could be a lot easier if my music was in a way that appeals to biggest audiences, but that wouldn't make me happy. I wouldn't feel inspired. There is a balance," said Dennen.
For Dennen, touring has been the best way to build his brand as an artist -- but he said there are many sacrifices involved. He said most people don't live the way musicians live and artists should remind themselves why they do what they do.
"To have people want to hear you sing and play music, just having that alone should make all the difference in the world," said Dennen.
Dennen said the key to navigating the rocky landscape of the music business is to work with people you trust and want to spend time with. He said it's important that your managers and agents are the kind of people you would want to spend Thanksgiving dinner with.
"There is a lot of money in the music industry, and there are labels and promoters who can make a ton of money. [Musicians] can start referring to themselves as a product and not a person," said Dennen. "It can get pretty ugly. It is important to do smart and good business with people you want to have a lifetime relationship with."
According to Dennen, the key to surviving the music industry is remaining centered around your art and your fans.
"If you have good balance of music and business, you'll be ok," said Dennen.