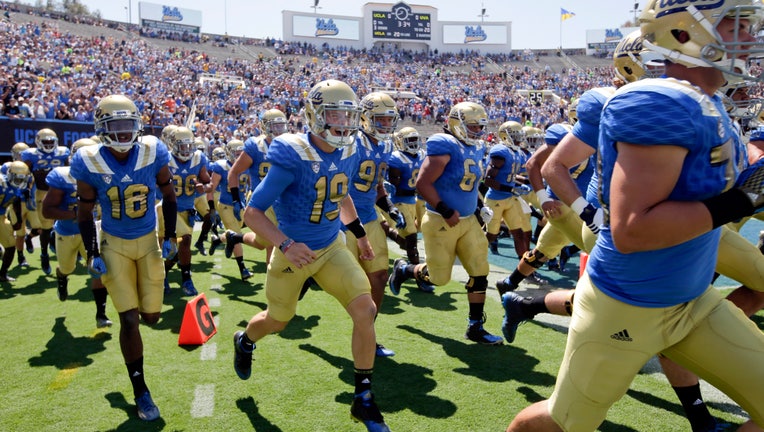 Under Armour (NYSE:UA) shelled out a record-setting sum to secure sponsorship rights for UCLA's college sports teams, but the deal may not have been as costly to the apparel company as the numbers suggest.
The 15-year, $280 million deal is the latest byproduct of intense competition for market share between Under Armour, Nike (NYSE:NKE) and Adidas. All three companies are betting that licensing deals with major college programs like UCLA or the University of Texas will improve their public visibility and grant exclusive access to a loyal, active fan base that will gobble up new branded gear.
The record for the richest sponsorship deal in college sports history has been broken at least five times since 2014, starting with Under Armour's 10-year, $90 million deal with Notre Dame. But the huge costs associated with recent deals are "more of a market correction" to reflect the true value of these partnerships than a bank-breaking setback for the bidding companies, said Jonathan Jensen, a sports marketing consultant and Assistant Professor of Sport Administration at the University of North Carolina at Chapel Hill. Dollar figures are often inflated by the retail value – as opposed to the actual manufacturing cost – of the gear companies provide to their partner schools.
"Given the licensing revenue the brands receive back as part of the deal and how much of the payment is based on the retail cost of the apparel being provided, these deals have been undervalued for years," Jensen told FOXBusiness.com.
The Maryland-based apparel company will pay UCLA $15 million in up-front cash and about $11 million annually for marketing rights to the school's athletic apparel, the Los Angeles Times reported. In addition, UCLA will receive $7.4 million per year in apparel and other equipment, as well as $2 million over the next eight years to upgrade athletic facilities. In total, the deal is reportedly worth an average of $18.67 million annually, starting in 2017, when the school's current deal with German supplier Adidas expires.
UCLA is just the latest school to cash in on the college sponsorship gold rush. Previously, Nike signed a 15-year, $252 million deal with Ohio State University, a 15-year, $250 million deal with Texas and an 11-year, $169 million deal with the University of Michigan.
"Institutions are finally getting smart about how much revenue they should be receiving via these agreements, and in the cases of Ohio State and UCLA, ensuring that they are leveraging all of their assets across the entire institution to get the largest payment possible," Jensen said.
For Under Armour, the sponsorship deal is part of a broader push to leverage deals with top athletic programs and athletes like NBA star Steph Curry into new customers. The company expects its revenue to reach $7.5 billion by 2018.
"Under Armour's commitment to growth through innovation and an unwavering mission to make all athletes better aligns seamlessly with UCLA and the pioneering figures that helped build the program, and we look forward to reaching new heights with the Bruins," Under Armour CEO Kevin Plank said in a press release.