Break Free From Vicious Payday Loan Cycle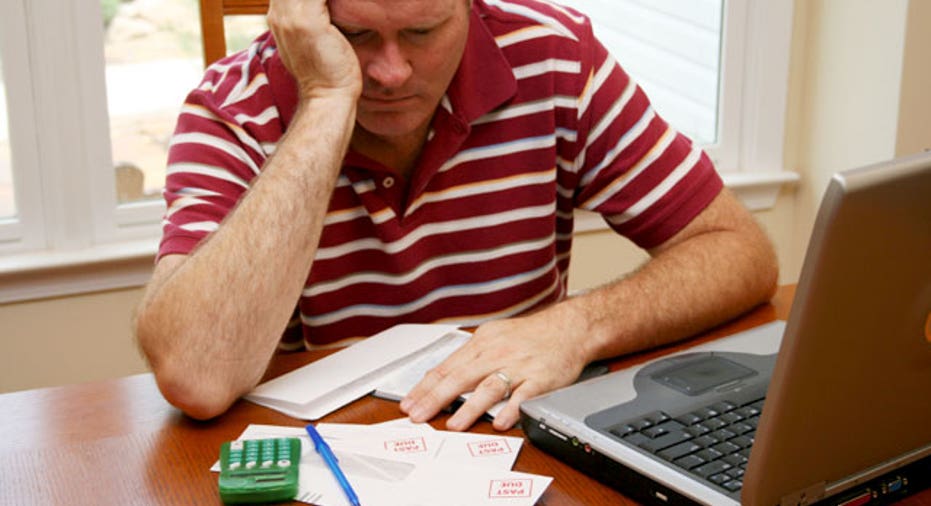 Dear Debt Adviser,I have gotten myself into a bad debt situation. To relieve some of my debt stress, I have become wrapped up in several payday loans. These loans have just made things way worse. I am overdrawn at my bank and I don't know what to do. I have not been able to get a debt consolidation loan because my credit is so bad.-Daisey
Dear Daisey,So, what you are saying is that to relieve the stress of too much debt, you took on more debt at a very high interest rate, which needed to be paid back very quickly? This sounds like treating a headache with a ball-peen hammer to me.
Creating one debt to pay another -- sometimes referred to as robbing Peter to pay Paul -- almost always makes a bad situation worse, particularly when you are borrowing from a payday lender. The major problem with payday lending is that, while most people have every intention of making good on their loan, they are simply unable to make the payment when it is due. What may happen next is that, having no other option, they extend the existing loan or take out another payday loan from a different lender to repay the first one. These actions can become a vicious cycle of ever-increasing debt that is extremely hard to break.
Debt Adviser's quick tips
* Don't take out another loan.* Try to extend your payments.* Assess all your options, quickly.
I recommend you request an extended payment plan from your payday lender. If your lender is a member of the Community Financial Services Association of America, or CFSA, the lender is required to offer you an extended payment plan if you are unable to make your full payment when due. Of course, this option will only work if you can afford the payment on the extended plan.If your lender is not a member of CFSA and does not offer an extended payment plan, or if you can't afford one, I don't recommend that you seek another loan from a different payday lender. You need to stop the cycle now. Adding to your debt with additional loans is not going to solve anything and will only put more pressure on you.
Here are some recommended alternatives to more loans:
* Seek help from a nonprofit credit counseling agency. They may not be able to help with the payday loan, but they can help you assess your overall position and options. At a minimum, they will give you a written budget and action plan that will be customized for you -- and they'll do it for free.* Swallow your pride and speak to a friend or family member. They may offer insight, support or maybe even financial help.* Sell some stuff.* Gain additional employment or overtime to increase your income.* See an attorney to find out if you might be eligible for, and helped by, bankruptcy.Don't let this cloud hang over your holiday season if you can help it. You have enough pressure as it is. Take some action soon.
Get weekly advice on slashing debt and debt consolidation tips! Subscribe to Credit Card News.
Ask the adviser
To ask a question of the Debt Adviser, go to the "Ask the Experts" page and select "Debt" as the topic. Read more Debt Adviser columns and more stories about debt management.Bankrate's content, including the guidance of its advice-and-expert columns and this web site, is intended only to assist you with financial decisions. The content is broad in scope and does not consider your personal financial situation. Bankrate recommends that you seek the advice of advisers who are fully aware of your individual circumstances before making any final decisions or implementing any financial strategy. Please remember that your use of this web site is governed by Bankrate's Terms of Use.