Brazil Real Plunges Against Dollar After Report President Temer Encouraged Bribes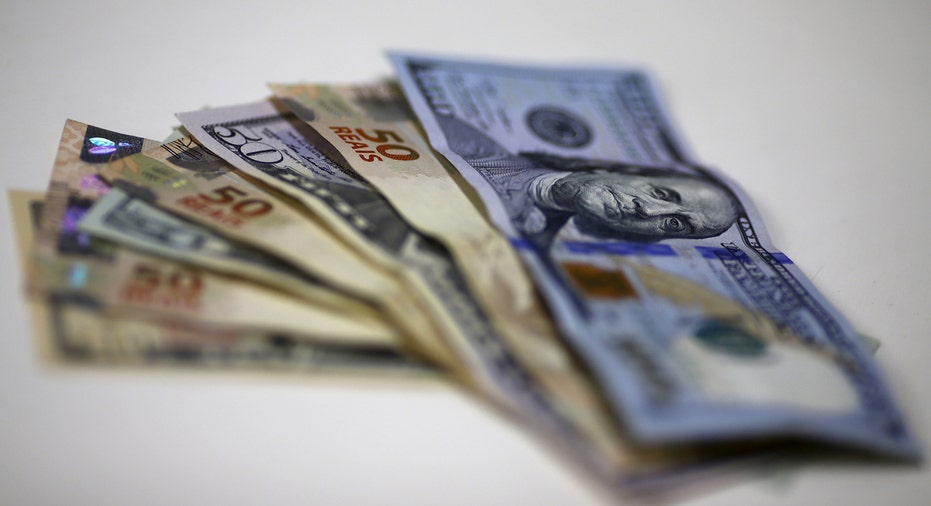 The Brazilian real weakened against the dollar Thursday after a local newspaper reported Wednesday that President Michel Temer encouraged a businessman to continue bribing a jailed former congressman to buy the lawmaker's silence, putting the future of his government and the approval of key economic reforms by Congress at risk.
Mr. Temer has denied wrongdoing. Spokespeople for the president weren't immediately available to comment on the market reaction.
The real weakened 6.2% from Wednesday, to 3.31 to the dollar, according to Luiz Carlos Baldan, director of the Fourtrade brokerage in São Paulo. Brazil's central bank said it will monitor financial markets on Thursday, in response to recent news reports, to ensure their proper functioning. Mr. Baldan said he hasn't seen any action from the central bank.
O Globo newspaper reported Joesley Batista, chairman of meatpacking giant JBS SA, recorded a conversation with Mr. Temer in which the president indicated Mr. Batista should continue to pay the former legislator, Eduardo Cunha. Mr. Batista and Mr. Cunha's lawyers both declined to comment.
Mr. Cunha was convicted earlier this year of money laundering and corruption as part of the Operation Car Wash anticorruption probe. O Globo reported that Mr. Batista told President Temer about regular payments to Mr. Cunha, and the president responded that Mr. Batista should continue what he was doing.
The report has rocked the country, sparking spontaneous protests against Mr. Temer in some cities and spurring calls from opposition politicians for his impeachment or resignation.
Mr. Temer has been trying to push through Congress unpopular reforms to Brazil's insolvent pension system and to its complicated labor regulations, and the report in O Globo has effectively destroyed his support among lawmakers, said Pedro Paulo Silveira, chief economist at the Nova Futura brokerage in São Paulo.
"I have no doubt that the Temer government is over, and it's impossible to talk about anything getting through Congress now," Mr. Silveira said. All the money that had entered Brazil in expectations of the reforms passing will now leave, he added.
Write to Jeffrey T. Lewis at jeffrey.lewis@wsj.com
(END) Dow Jones Newswires
May 18, 2017 08:55 ET (12:55 GMT)