Branded Emojis Fetching High Profits
In a world of smiley faces, clapping hands and eggplants, one may not consider those cute little symbols in your phone keyboard as a powerful marketing and branding tool.  However, one startup saw emojis as an opportunity; The Dog Agency (TDA), a premiere management agency focusing strictly on pet influencers, said "hold the [phone emoji]!"
"The branded emoji space caught my eye for our clients … the ability to make celebrity pets more a part of their fans' everyday life outside of Instagram and Facebook" Loni Edwards, founder and CEO of TDA told FOXBusiness.com
TDA represents some of the top pets in the world, whose social media accounts can reach 65 million+ users. Top clients include humans like Cesar Millan and Elias Weiss Friedman, creator of The Dogist Instagram account, as well as furry celebs like @ChloeTheMini (147,000 followers) and the bunny rabbit duo @wally_and_molly (319,000 followers).
"It strengthens the brand for all of them across the board by integrating them into the everyday texts and conversations of their fans" adds Edwards.
After recognizing the power of the mobile medium, and researching the alternative new space of emojis, Edwards took TDA to Oliver Camilo, founder and CEO of Moji to develop their own app, Petmojis' by The Dog Agency.
Moji is a world leader in creating branded content for dozens of artists, celebrities and athletes, including NBA-star Stephen Curry, reality star Amber Rose and the WWE.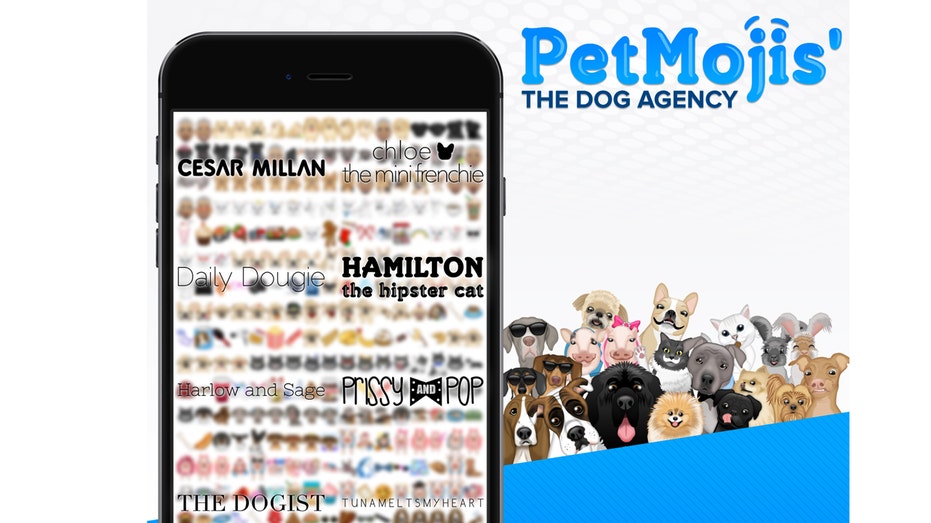 "[Moji] helps translate someone's brand in a creative way that makes it engaging for fans to use by driving revenue and also providing them with analytics to tell them how their brand is being used" says Camilo.
Edwards, who is also proud owner of @ChloeTheMini, says going beyond just a photo "is really fun way to share with [Chloe's] fan base."
Camilo explains a trend growing among smartphone is the "closed conversation;" think group chats and private messages. That behavior has opened up the need for new branding opportunities.
"It's becoming increasingly difficult for brands to reach their audience so branded emojis provide a seamless way for them to do that that is not so obtrusive to the consumers" says Camilo.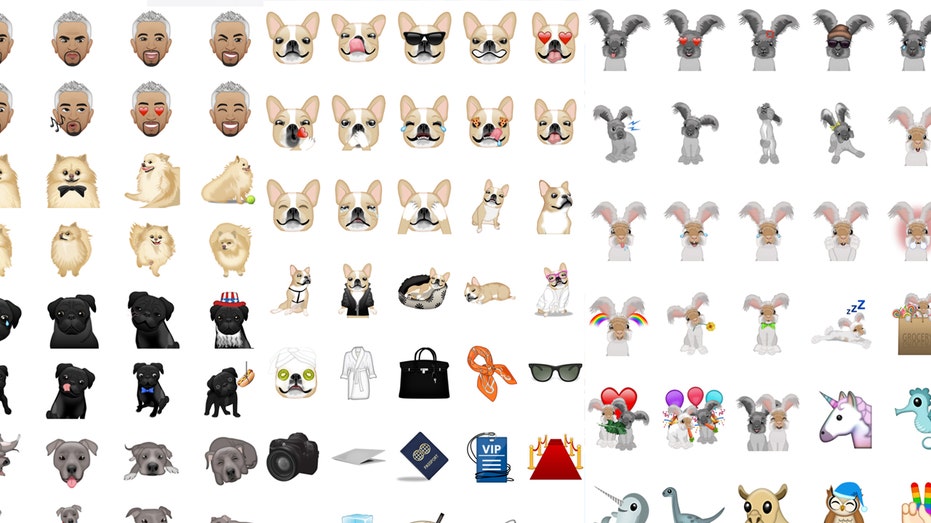 But entering this new mobile space might not be right for every type of business.
"A dog talent agency needs humor and personality as part of its brand, and an emoji could be a fun, if not small, part of their overall branding effort" says Gene Marks, president of management consulting firm The Marks Group.
For Marks' business, selling B2B software to industrial firms and corporate service providers, he says an emoji may not make the most sense.
"… it's a big country (and world) so if a company like Moji positions and prices itself right then they can definitely carve out their own niche branding value-add for small and large businesses" he says.
The power of the emoji is already apparent. Just twelve hours after launching their $.99 app, PetMojis became the number one paid entertainment app in the Apple app store. "We're already working on new emojis for the original ten clients in the app, as well as working on new emoji packs for the next batch of clients to be included" says Edwards. Just today they added some holiday flare to their PetMojis! Check it out.
Get an inside look at PetMojis' by The Dog Agency in the video above!