Brain Drain? Zynga Loses Top Talent to Optimistic Rival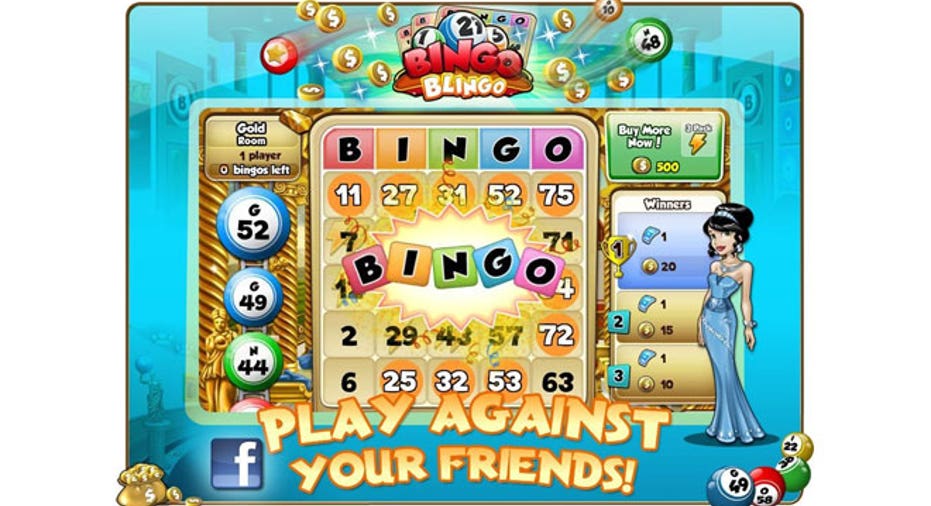 As Zynga (NASDAQ:ZNGA) lets hundreds of employees go as part of a broader streamlining, mobile game developer SGN is waiting on the sidelines, strategically siphoning away the "Farmville" maker's top talent.
Having already inked four acquisitions, three-year-old SGN, which was Zynga's exclusive original platform partner for mobile, is adding tiny teams of veteran creative developers to strategically build out its network of social games that already include Bingo Blingo and Panda Jam.
"SGN is currently in acquisition mode for companies producing quality games that have top talent," SGN Chief Executive Officer and MySpace co-founder Chris DeWolfe tells FOX Business. "We are continuing to rigorously add more development teams in a really thoughtful manner."
In its latest strategic buy, SGN inked a cash-and-equity deal to acquire small game developer Mob Science (a former Zynga investment) on Thursday for an undisclosed amount.
With it SGN not only acquires Carlsbad, Calif.-based Mob Science's most popular title, "Legends: Rise of a Hero," about a dozen new social games and 50 million users, but also a treasure trove of experienced industry talent from Zynga, Storm 8, LucasArts and Playtika.
While Mob Science only has 11 staffers, DeWolfe says their addition is invaluable, helping to ensure games are of the highest quality and have a longer shelf life than competitors, meaning they are both fun and addictive and have the potential to generate revenue for years to come.
"In order to do that, the levels of the game have to be great, the art has to be great, you have to have original ideas within the game," he said. "These [recruits] are primarily involved around making the games more polished, more fun and more original."
Initiate the Brain Drain 
Among its latest executive hires are former Zynga art director Lauren Wong, who worked on popular games like "FarmVille," "Treasure Isle" and "Roller Coaster Kingdom," as well as Zynga senior artist, Jamaica Dyer, who oversaw the art of the "FarmVille" franchise.
Zynga declined to comment on this story.
SGN also tapped former vice president of growth at Playtika, Adam Jaffe, who was one of the company's founding employees and helped grow its user base to 7.5 million monthly active users from just 350,000, as well as ex-senior game designer at Storm 8, Mike Chera, and former senior UI/UX artist of Lucas Arts, Nicolas Bourges, who has more than 15 years' experience at Lucas, Ubisoft and Zynga working on a number of high-profile games.
While DeWolfe is looking to ramp up the pace of acquisitions over the next several months, his deep experience securing a handful of acquisitions as a founder of MySpace has made him wary of growing too rapidly, which is a trap many in high-growth industries have fallen into in the past, including MySpace and Zynga.
"There have only been a handful of really smart companies that have emerged over last few years that have been incredibly successful," DeWolfe said. "The market is very healthy, but it doesn't necessarily need 3,000 employees to drive."
SGN: IPO a 'Distraction'
The privately-held game developer with around 90 employees has seen revenues double annually over the last few years, while revenues at larger rival Zynga, which has more than 3,000 employees, skidded 30% last quarter.
Both companies are profitable, with Zynga swinging to a profit of $4.1 million in its latest quarter from a year-earlier loss of $85.4 million. However, publicly-traded Zynga reported a 13% decline in monthly active users to 253 million, and its eerie outlook sparked renewed restructuring efforts that included slashing another 18% of its workforce.
The San Francisco-based developer of "Words with Friends" and "Cityville" has cut roughly 700 employees, or 24% of its total workforce, over the last eight months.
Zynga became one of the first major next-generation tech companies to go public in December 2011. However, the market for public social tech companies is tough, and even Silicon Valley darling Facebook (NADAQ:FB) has struggled. Despite the world's largest social network making digital ad strides, its shares remain 40% off their May 2012 IPO price. Zynga's are off by 71%.
SGN seems pretty happy as a private company for now and says it has no immediate need to raise money. DeWolfe said an initial public offering anytime might even serve as a distraction.
"We are open to whatever is best to our shareholders, but right now, I don't think we have to do anything different," he said.
SGN instead said it will continue focusing on "de-risking" the games market, loosening the sector's association with "one-hit-wonder" games by creating evergreen games that have a longer shelf life. It does this in part by evaluating detailed analytics daily to keep tabs on games, including the demographics of users and the monetary value of gamers.
If a game is a hit, it triples the creative, development and marketing teams backing it to fine tune the experience for users and maximize monetization before jumping too quickly to the next one. If metrics slip, SGN says it develops "prescriptive measures" to turn things around.
"You see a lot of companies come and go that had a hit. It lasted for a few months then it's gone," DeWolfe said. "We want them to last, generate a lot of revenue for years to come."
While the smartphone industry is growing at unprecedented rates, there is still plenty of room to grow in the still new mobile space. Some of the sector's leaders like Zynga may have struggled in recent quarters, but soaring sales of mobile devices and looming online gambling legalization means there is still lot of runaway potential.