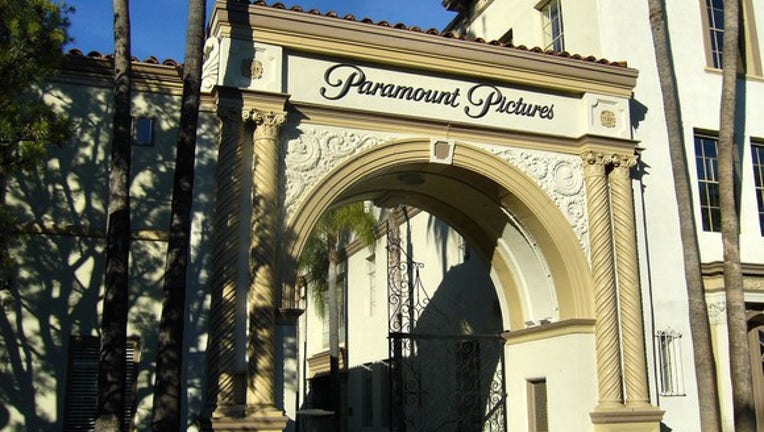 The sweeping changes happening at Viacom Inc. reached the media giant's storied movie studio on Friday as Brad Grey prepared to end his 12-year tenure as chief executive of Paramount Pictures.
Mr. Grey was asked to leave by his new boss, Viacom CEO Bob Bakish, and is negotiating the terms of his exit, according to people with knowledge of the matter.
Mr. Grey didn't immediately respond to requests for comment.
His expected departure comes after his apparently unsuccessful attempts to convince Mr. Bakish and Viacom vice-chair Shari Redstone, who has taken a strong hand running Viacom in recent months, that he had a plan to reinvigorate the struggling studio, according to people close to the situation.
Mr. Grey, whose contract runs to 2020, had a close relationship with Mr. Bakish's predecessor, Philippe Dauman, and Viacom's controlling shareholder and former executive chairman, Sumner Redstone, who is 93 years old and in ailing health.
Paramount has been declining financially for the past few years, in part because it has been releasing fewer movies than its competitors, compounded by a string of box-office duds including "Monster Trucks," a remake of "Ben-Hur" and "Zoolander 2." Paramount lost $445 million in the fiscal year ended September, compared with a $111 million profit in the prior year. It has ranked last at the box office among Hollywood's major studios for four years.
Viacom didn't announce plans for new leadership at Paramount. No current Paramount executives are viewed by people close to the studio as likely to be the next CEO. As rumors that Mr. Grey might be ousted have swirled in recent weeks, discussions of a potential successor have focused on Jim Gianopulos, who left his post as head of 21st Century Fox Inc.'s 20th Century Fox last year, and Jeff Robinov, former motion-picture chief of Time Warner Inc.'s Warner Bros.
Neither could be immediately reached for comment.
Under Mr. Dauman, Mr. Grey's strategy had been to spend less than other major studios and release fewer movies but produce stronger profits. That worked for a while but has recently left the studio with few successful global franchises compared with its competitors, "Transformers" being its most notable example.
Paramount has had a few mid-budget hits, including October's Oscar-nominated science-fiction movie "Arrival," but its upcoming slate is relatively thin. It has four movies on its schedule for 2018, compared with 10 each from Walt Disney Co. and Comcast Corp.'s Universal Pictures.
Turnover among Paramount's senior leadership was high over the past few years and executive infighting was common, according to current and former employees.
Viacom started to clamp down on Mr. Grey last year as Mr. Redstone's health declined and a power struggle raged for control of his media empire. Ultimately, Mr. Dauman was forced out and several board members were replaced, with Ms. Redstone rising in influence.
In a regulatory filing last summer, Viacom said it wanted to put Paramount under tighter reins, which could include board approval for matters as routine as talent contracts and production and financing deals.
Mr. Grey survived, but pressure continued to build as the studio's performance remained sluggish.
Viacom tasked its chief financial officer, Wade Davis, with reviewing Paramount's finances and operations, and he has been a visible presence at the studio's Hollywood lot over the past several months.
Mr. Grey was a surprising choice to lead Paramount in 2005 because he was a talent manager and producer who had never worked at a studio. As CEO, Mr. Grey was known for his strong relations with actors and filmmakers and for leaving much of the day-to-day management to his longtime deputy, chief operating officer Rob Moore, who left in September.
Mr. Grey has recently become a more hands-on manager, people close to the studio said. He helped to negotiate a three-year, $1 billion deal announced last month for two Chinese companies to co-finance movies at his studio. The agreement provides Paramount with needed financial resources and strong allies in the world's second-biggest movie market.
The future of Paramount was a major issue in the battle for control of Viacom. The Redstone family resisted efforts by Mr. Dauman to sell a large stake in the studio. Mr. Redstone long considered Paramount the crown jewel of his empire.
Mr. Bakish has focused on the studio in his turnaround plans for the media company. Last week, Viacom unveiled plans to tie Paramount more closely to the six cable networks that the company will emphasize: MTV, Nickelodeon, Nick Jr., Comedy Central, BET and Spike, which is being rebranded the Paramount Network. Those networks will each make one co-branded film with the studio over the next several years.
The decision to remove Mr. Grey follows the departures of other longtime executives since Mr. Bakish took the helm, including Doug Herzog, who oversaw networks including Comedy Central and MTV, and general counsel Michael Fricklas.