BP Temporarily Banned From New U.S. Government Contracts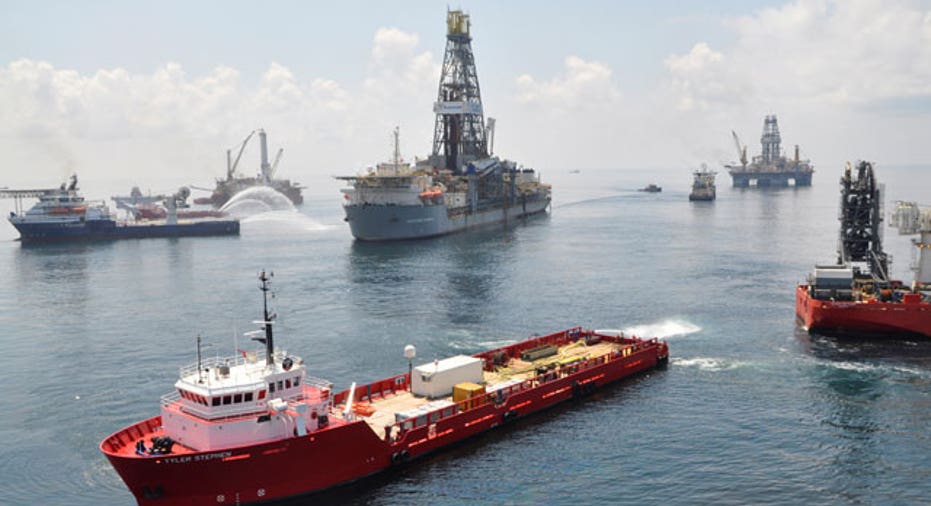 The U.S. temporarily suspended BP (NYSE:BP) and its affiliates on Wednesday from striking any new government contracts until it can prove operations are up to certain federal standards.
The Environmental Protection Agency attributed the ban to BP's "lack of business integrity" during the 2010 Deepwater Horizon explosion that killed 11 people and spewed millions of gallons of oil into the Gulf of Mexico.
Coming two weeks after BP pleaded guilty to criminal charges and agreed to pay an additional $4.5 billion in damages on top of the billions it has already spent in clean up costs, the suspension prevents the company and certain affiliates from getting new federal government contracts, grants or other covered transactions until the company can provide "sufficient evidence" that it meets Federal business standards, the EPA said.
BP said on Wednesday that it has been "in regular dialogue" with the EPA and has already provided both a lengthy present responsibility statement and supplemental answers to the EPA's follow-up questions.
"The EPA has informed BP that it is preparing a proposed administrative agreement that, if agreed upon, would effectively resolve and lift this temporary suspension," BP said. The draft agreement should be available soon, it said.
Existing deals, which includes the 50 new leases BP was awarded by the U.S. government in the Gulf of Mexico over the last two and a half years since the accident, are not affected by the ban. The company remains the largest investor and deepwater leaseholder in the Gulf with more than 700 gross blocks and seven rigs currently in production.
The British oil giant on Nov. 15 pleaded guilty to eleven counts of neglect related to the deaths of 11 rig workers, a count of Obstruction of Congress for lying about how much oil was actually spilling from the Macondo well and misdemeanors related to the Clean Water Act and the Migratory Bird Treaty Act.
The fine, which protects BP from further federal criminal charges related to the 2010 spill and remains subject to court approval, marks the largest corporate criminal penalty ever assigned by the U.S. Department of Justice, topping the $1.2 billion fine imposed on drug giant Pfizer (NYSE:PFE) in 2009.
Having launched an internal investigation immediately following the disaster, BP has already invested in enhancements to its safety protocols, meeting many of the probe's recommendations.
Also on Wednesday, three BP employees – two rig supervisors and a former executive -- were expected to be arraigned on criminal charges related to the spill.
Site leaders on the rig, Robert Kaluza and Donald Vidrine, were indicted earlier this month on manslaughter charges, while the former executive, David Rainey, was charged separately will concealing information from Congress.