Boxed Fully Automates Fulfillment Center, Vows Not to Lay Off Workers
Boxed, a relative newcomer to the retail industry, announced Thursday it will fully automate one of its four fulfillment centers in the U.S. But, at odds with recent trends in the retail industry which has seen a slew of job cuts and store closures this year, this plan doesn't come alongside blueprints for layoffs.
The online wholesale retailer that targets the millennial generation will transition its Union, New Jersey fulfillment center to a fully automated operation. Rather than laying off its staff who facilitate the day-to-day operations at that location, CEO Chieh Huang has vowed to reintegrate those employees to various positions within the company from logistics to customer service.
"What we're trying to do is retrain those folks on different parts of the supply chain and go from having unskilled positions [that require workers to] push carts around the fulfillment center to having some of those people work with cutting edge robotics and learn how to troubleshoot and service a lot of this machinery," Huang said in an interview with FOX Business.
For Boxed, a nearly 3-1/2 year old privately held company that saw sales of more than $100 million last year, the decision to automate its fulfillment center wasn't completely motivated by cost cutting, although the company sees it as an added benefit. Instead, it was an idea more born out of necessity. Huang said about 94% of customers who place an order on Boxed.com get their packages within two days or fewer – no membership fee required. But the clock doesn't begin to tick down on that two-day timer until an order is on the truck. As the business grew, Huang noticed the pressure to fulfil orders on time also swelled.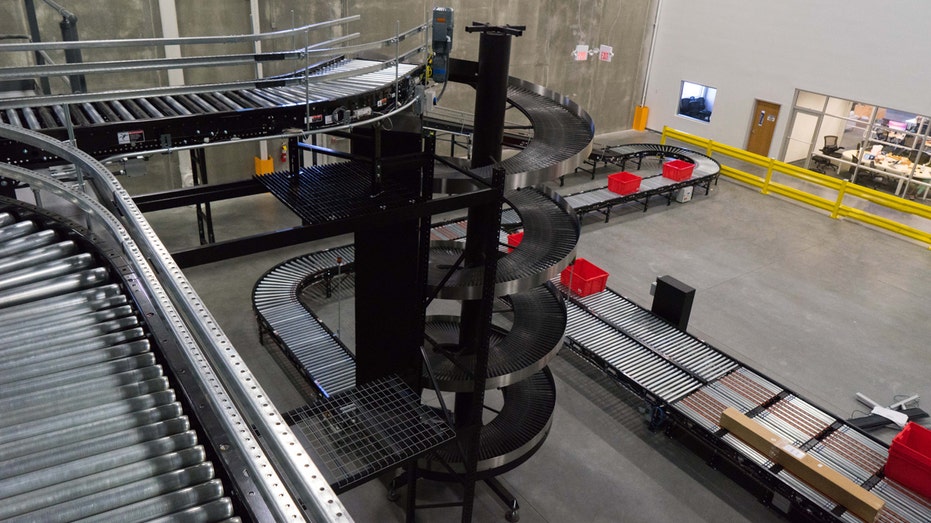 "Oftentimes we couldn't even meet the demand we had to get all the packages on the truck between five and seven p.m. So, that was a huge motivation for us," Huang said.
With the new multi-million dollar system fully up and running next month, Boxed employees who remain at the fulfillment center will no longer have to hunt and collect items themselves before packing each individual order. Instead, robots will fetch the items and send them along a system of conveyor belts through the warehouse to workers who will then pack boxes and assist in getting them out to the trucks on time.
Boxed not only developed the software that guides employees to pack boxes in the most efficient way possible, but also the tech that powers the fulfillment center's automation processes – another way, Huang points out, the company is able to save on costs while innovating at the same time.
"We are a retailer from a consumer mindset, but internally, our biggest department is our engineering department," he said, adding that while he absolutely worries about heightened competition from the likes of established big-box wholesale retailers like Sam's Club (NYSE:WMT) and Costco (NASDAQ:COST) – which recently announced a bigger focus on the e-commerce portion of its business, Boxed's focus on technology and employee satisfaction in addition to giving consumers the best possible price is what sets it apart from the competition.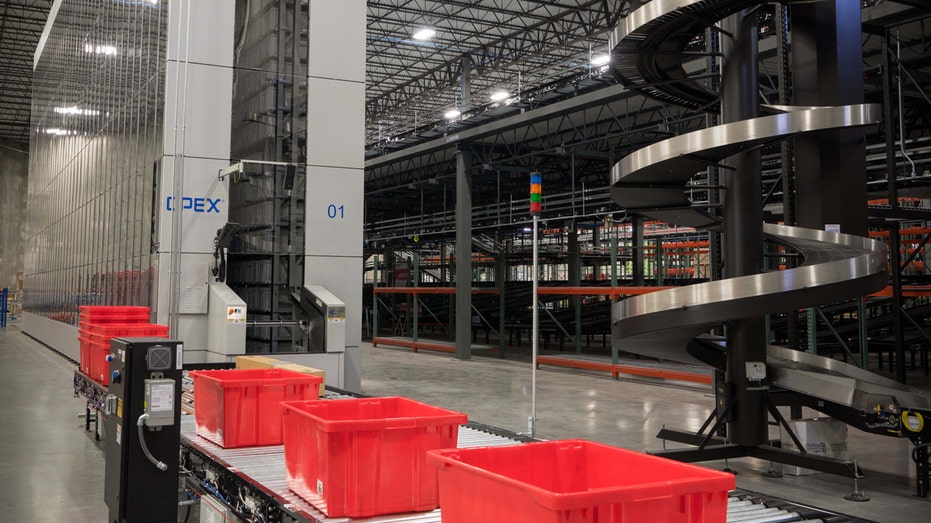 "You have to be paranoid. In our industry, you're not in the ring with some of the largest retailers in the world, you're in the ring with some of the largest companies period in the world. So, we're always pushing the envelope forward: Whether it's building out our business-to-business operations or whether it's our private brand where we see a significant part of our sales, we're constantly thinking about that," Huang said.
"You have to be paranoid. In our industry, you're not in the ring with some of the largest retailers in the world, you're in the ring with some of the largest companies period in the world."
To drive customers to its platform and keep employees within the company's ranks, Boxed has lowered prices on some of its goods to combat the so-called "pink tax" or price premium placed on goods targeted at female shoppers – everything from razors and deodorant to feminine-care products. Huang has also made it a priority to fund college tuition for his employees' children, and help shoulder the cost burden of his staff's life events.
While few companies followed in Boxed's footsteps on the pink-tax rebate, Huang hopes more will consider following his model of streamlining corporate efficiency but not at the cost of employees.
"I hope when management teams and board rooms consider the impacts and benefits of automating a warehouse environment, they'll also at least think a little bit – even if its' a split second – about the human impact such a decision has," he said, adding that his model may also appeal to shoppers who take into consideration a company's values when deciding where to spend their money – a growing trend among younger demographics.