Box Moves Forward Again on Initial Public Offering Plans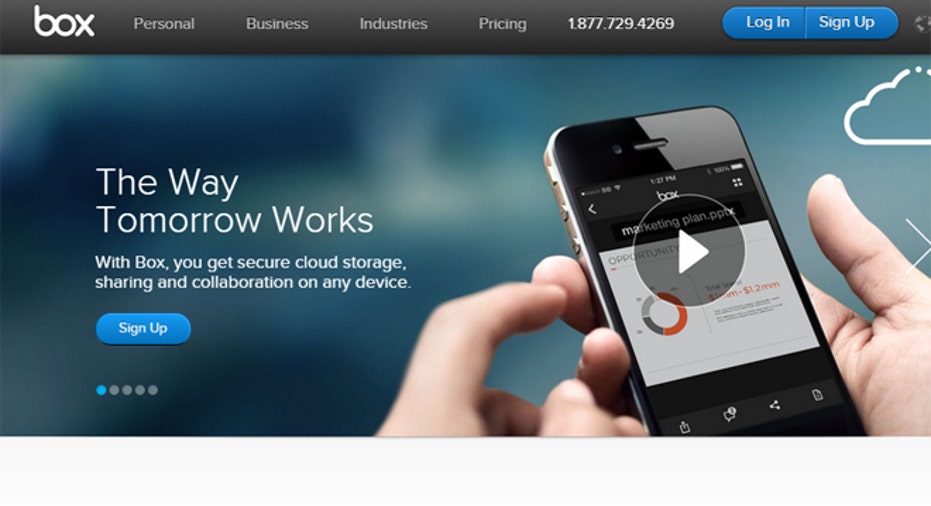 Ten months after filing to go public, Box has begun moving forward again on its IPO. The online data storage provider began its investor roadshow Friday and plans to register 14.4 million shares that are expected to price between $11 and $13 per share, according to an amended SEC filing. The company expects to raise $162.5 million from 12.5 million class A common shares, according to the filing.
The roadshow is expected to close January 22. Box is likely to price its shares that same day and begin trading on January 23 on the New York Stock Exchange under the ticker symbol BOX.
"We're incredibly excited for the coming year and the next phase of Box's growth. As always, our goal is to deliver amazing technology that transforms the way individuals and businesses work," a Box spokeswoman told Fox Business.
The IPO would value Box at up to $1.55 billion but the company is not profitable. Losses did narrow in the nine months that ended October 31, according to its amended filing. Sales increased to $153.8 million in the same period, which was an increase of 80 percent.
Box originally planned to go public after Labor Day last year but postponed its debut amid market volatility. Its shareholders include Draper Fisher Jurvetson, Andreessen Horowitz, New Enterprise Associates, U.S. Venture Partners and Coatue Management, which was part of a $150 million round of funding in July 2014 with TPG.