Boutique Hotels Without Fancy-Shmancy Prices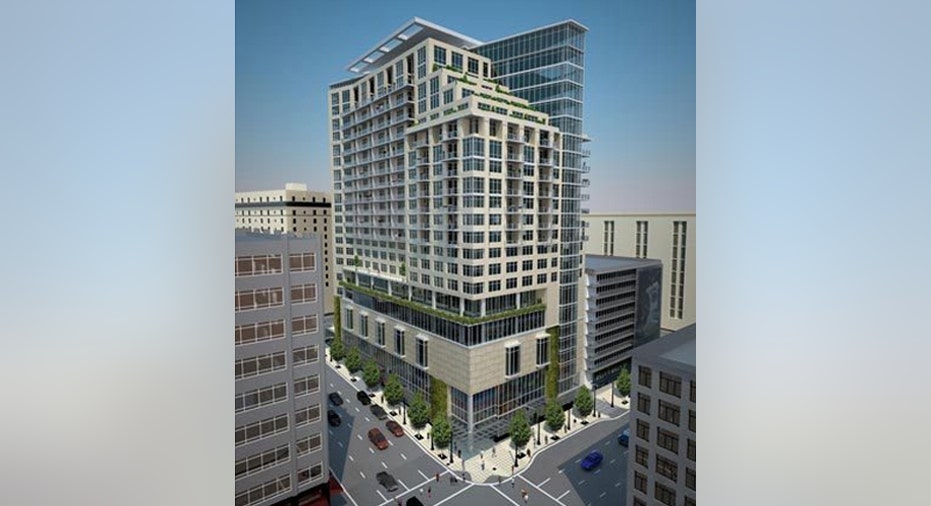 Boutique hotels and cheap rates aren't mutually exclusive. Smaller, independently run hotels that offer charm and luxury amenities are subject to the same forces of supply and demand as their big-chain competitors, and they may slash prices during off-peak periods or because of cancellations.
But the same sites you'd use to find mainstream hotel deals may not be the best places to turn for bargains on boutique properties. You have to know where to look online to find auctions, secret sales and invitation-only specials that can yield big savings off the published rack rates at these more intimate, less ordinary hotels.
"Every site has its gimmick -- no site is going to get you the cheapest rate every time," says Anne Banas, executive editor of SmarterTravel.com.
Invitations to Save
Banas says invitation-only websites are a great place to start any search for discounts on boutique hotels. Don't worry about getting an invite, because it's not that difficult. "Anybody can sign up for these sites, whether you get an invitation or not," Banas says. "You can Google to get a code to sign up, or you can email the site and get to join within a few days."
Among such sites are Jetsetter, which fields a weekly list of 20 to 40 vacation deals said to be discounted as much as 50% below the usual prices. Jetsetter's specials tied to boutique properties include "Style Steals," a collection of boutique hotels that are priced at $150 a night or less, says spokeswoman Kellie Pelletier.
Another by-invitation site, SniqueAway, touts limited-time savings of up to half off the rates found on other travel sites. To be eligible for a deal, a hotel must have received a rating of four out of five "circles" from travelers posting reviews on sibling site TripAdvisor, says David Krauter, SniqueAway's general manager.
Vacationist, a joint venture between travel site Luxury Link and Travel + Leisure magazine, offers rooms at 10 to 15 luxury properties at a time and promises discounts of as much as 60%.
Flash-sale site Voyage Prive claims its hotel deals are up to 70% off rack rates on a range of properties, some of which are boutiques. New deals are posted daily, but each offer expires in five days.
TabletHotels, an online booking service for hundreds of boutique properties around the world, runs a weekly private sale open only to those who have used the site before or have been invited in. Members of Tablet's Tablet Plus program pay $195 a year for a variety of hotel perks and get first dibs on the private deals one day ahead of the public, plus an additional 5% off the discounted rates.
Bid on a Boutique
For those who want to have more of a say in their final price, Luxury Link allows you to name your price in auctions and enjoy savings of up to half off the regular rates on custom packages at nearly 1,000 upscale properties. Or, you can opt to "Buy it now" for savings of 30% to 40%, says president and co-founder Diane McDavitt.
Note that winning auction bids are nonrefundable, while paying the nonauction rate allows you to change dates and cancel for a fee, McDavitt says.
Bidding site SkyAuction has a luxury travel section with a limited number of smaller properties, such as the 83-room Bienville House Hotel in New Orleans' French Quarter. A successful bidder typically has some flexibility in choosing when to stay at the winning rate and for how many nights. SkyAuction charges a $20 processing fee, and rooms booked through the site usually cost an extra $49 per night in taxes and service charges.
Look for Hidden Deals
If a general location within a city or resort destination and boutique amenities are your priorities over a specific property, a secret sale can be a good option.
Quikbook, which regularly promises discounted rates on boutique hotels or boutique-style properties in nearly 30 U.S. cities, offers special savings of up to 40% as part of its "Secret Sales." The only information you'll find out about your hotel before you purchase is a description, such as "luxury boutique in New York theater district."
Unlike Quikbook's regular inventory, rooms bought through Secret Sales are nonrefundable, says Brian Hendricks, the site's director of online marketing.
Jetsetter's "Mystery Monday" sales offer special discounts of up to 40% on a different unidentified hotel each week, Pelletier says. You don't learn the name of the property until you book.
That's the standard operating procedure for the more mainstream "hidden hotels" website Hotwire, which describes some of its hotels as boutiques. But its inventory typically is dominated by larger chain hotels.
Ask the Hotel Directly for a Bargain Rate
Regardless of what boutique hotel deals you find, CBS News travel editor Peter Greenberg believes there's still room for the "conversation" -- a phone call to the manager of a property to see if he or she can beat the online rate.
"Nothing beats having that conversation, especially in smaller hotels," Greenberg says. "It's all about building a relationship."
Other tips before you book boutique hotels:
Always read the fine print on websites about blackout dates and cancellation fees.
Check group-buying sites Groupon and LivingSocial for regional and national hotel deals on boutique properties.