Boutique bank Moelis wins advisory role for mammoth Saudi Aramco IPO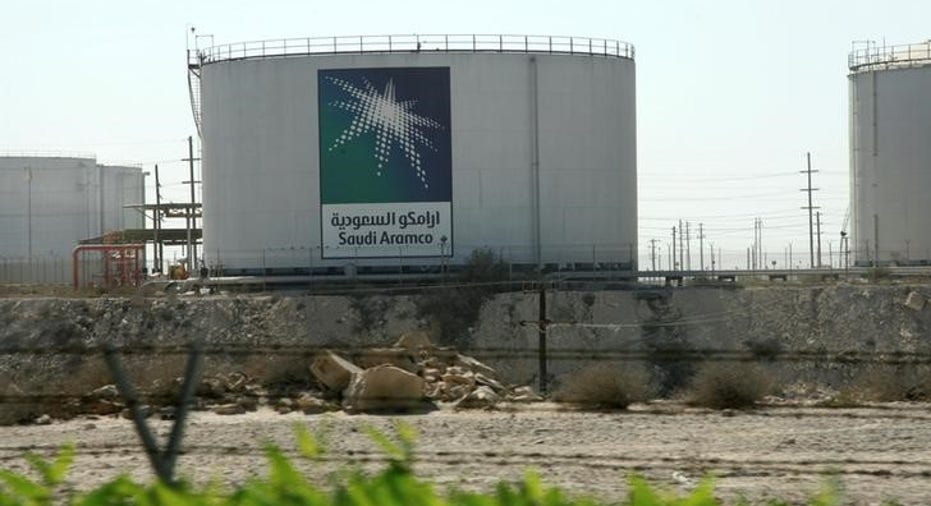 New York-based boutique investment bank Moelis & Co has been chosen as an adviser by Saudi Aramco [IPO-ARMO.SE] on its plans for what is expected to be the world's biggest initial public share offer, sources familiar with the matter told Reuters.
The IPO, which officials expect to value the oil producer at a minimum of $2 trillion, is the centrepiece of a Saudi Arabian government plan to transform the economy by attracting foreign investment and diversifying away from a reliance on oil.
Moelis will be the internal independent advisor, as part of a team preparing for the share offer and conducting regulatory discussions ahead of the roadshows and execution, the sources said.
A decision is expected by early next week on appointing international and local banks for preparatory work, they added.
Moelis's appointment is a big win for the bank, which itself went public less than three years ago, having been founded by veteran U.S. dealmaker Ken Moelis in 2007.
The Saudi Aramco mandate dwarfs previous IPO advisory roles, which include luggage maker Samsonite <1910.HK> on its $1.3 billion IPO in 2011 and last year's flotation of Extraction Oil & Gas , which valued the company at $3.23 billion. 1910.HK>
But senior dealmakers at the bank, which has offices across the world, have been working on winning a role with Saudi Aramco for years, according to a source familiar with the matter.
The bank has an experienced team of advisers based in the Middle East, making its name in the region by advising the Dubai government on the $25 billion debt restructuring of conglomerate Dubai World in 2011.
Local and major international banks including Morgan Stanley , HSBC , Citi were among those that had been asked to pitch for an advisory position with Aramco three weeks ago, Saudi-based industry sources said last month.
Wall Street bank JPMorgan and independent boutique bank Michael Klein had already been picked to advise the country ahead of any listing.
Generally government work across the world is poorly paid, but banks often vie for the contracts simply to build a relationship with the state in the hope of getting future business.
The listing of Aramco is slated to take place in 2018, so the appointment of banks to run the share sale as lead managers and book runners is still some way off, the sources said.
Saudi Energy Minister Khalid al-Falih said last week the company was evaluating concurrent listings on more than one exchange.
A Moelis spokesperson declined to comment and Saudi Aramco was not immediately available to comment.
(Additional reporting by Ron Bousso and Pamela Barbaglia in London, Bhanu Pratap in Bengaluru and Reem Shamseddine in Riyadh; Writing by Dasha Afanasieva; Editing by Greg Mahlich)