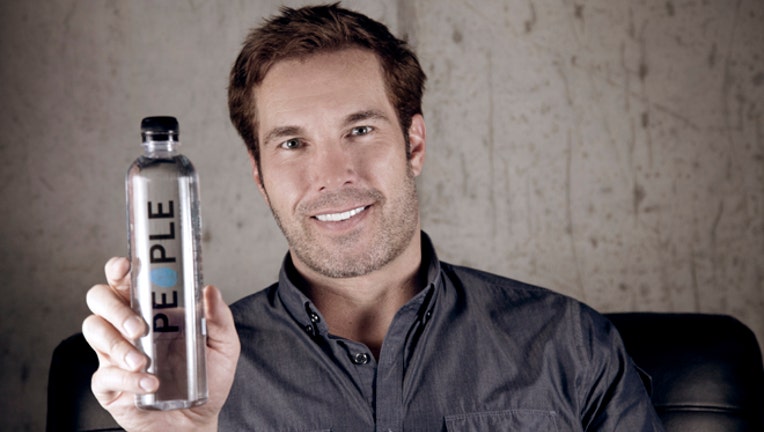 Social Business Spotlight: A Look at Entrepreneurs With Heart
Business: People Water, @PeopleWater
Who: Ken Bretschneider, CEO People Water
What: People Water provides clean water access to people in need through its Drop for Drop initiative – with every bottle purchased, the social brand pledges to give an equal amount of clean water by drilling new wells, repairing existing wells or establishing water purification systems.
When: 2011 (Initial concept for the brand was born), 2012 (Formalized and launched)
Where: Based about 45 minutes south of Salt Lake City, Utah
How: According to UNICEF USA, 748 million people around the world lack access to safe, clean drinking water, and each day, 1,400 children die from water-borne diseases caused by poor sanitation.
"We know we are never going to be the full solution to the water crisis, but we can be a significant solution over time," says People Water CEO Ken Bretschneider.
After researching ways to create an impact-business with a "double-bottom-line" (a for-profit entity with a cause-driven mission), the company decided to produce an eco-friendly water bottle that would both resonate with the cause and also be an "easy" purchase for consumers.
"If you offer a product people already consume and give them a greater purpose with a social cause around it, it becomes less of an issue for them," says Bretschneider.
Co-founders Bretschneider, Jef Holm and Bronson Christianson tested out various iterations of the bottle looking for "the Holy Grail of plastic and bottled water," and landed on a 100% recycled plastic, BPA-free design.
People Water partners with non-profits that have the resources to carry out and monitor the water projects. An interactive ticker on the People Water website indicates that to date, the company has given 4,811,768 million gallons of water since launch.
"We're not trying to be the coolest kids on the block, we just really believe in what we're doing," Bretschneider says. "A lot of money has gone out, not much has come back, [but] we think we have a formula that's working."
Biggest challenge: With zero-combined experience in the beverage industry, their biggest challenge has been learning quickly about becoming an operating business in a sector where their product – water bottles – has very little margins.
"When you get past the glamorous and heartfelt portion of doing something great, you have to get down to the business of the business," Bretschneider explains.
Next on tap: Their goal is to eventually launch a marketplace and mold a community that highlights other cause-driven businesses. For now, they've begun selling merchandise and have an innovative product in the works (Brethschneider was mum on the details but did reveal that the drink would likely be called People Power).
"Really we've just scratched the surface … but you have to crawl before you walk," he says.