Bored by Day Jobs, People Turn to Comedy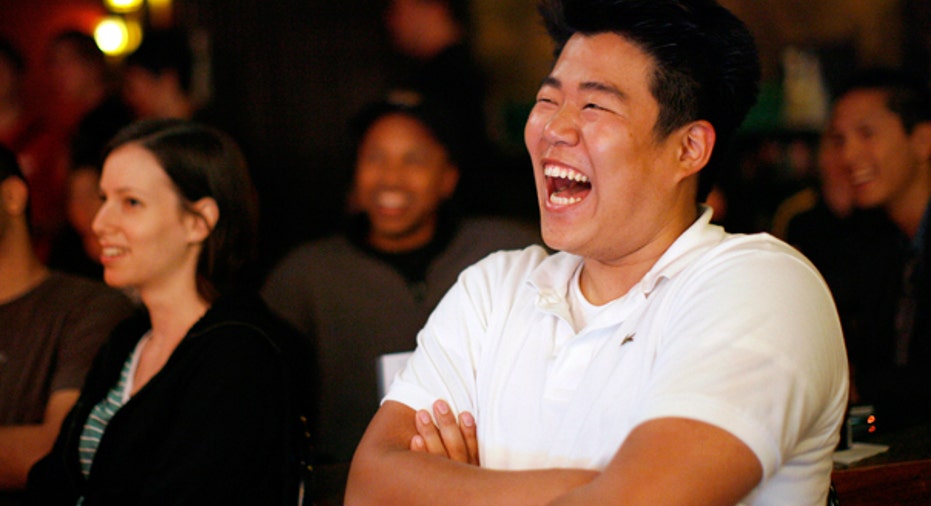 My career's so boring, I'm giving comedy a shot.
It sounds like a Rodney Dangerfield line, but according to one comedy school director, unexciting careers and a bleak jobs picture are driving people to the microphone.
Andy Engel, the founder and owner of Manhattan Comedy School, said more and more people are considering the prospect of moonlighting as comedians. His school is going strong and attracting more students, as unsatisfied workers on Wall Street and elsewhere seek a comedic outlet.
"Some try comedy as a career, and others want to keep their day job but also do stand-up," Engel said, adding that some students have come from Goldman Sachs (NYSE:GS), Deutsche Bank (NYSE:DB) and other large financial firms.
Business at the Manhattan Comedy School has increased since opening 13 years ago. Engel saw a need for "top-flight teachers" in New York, and the school's faculty features comedians who have appeared on HBO and late-night television with David Letterman, Jay Leno and others.
"No other schools can match the headliners we have," Engel said.
Engel himself has extensive experience in comedy radio. He currently serves as one of the talent coordinators for the show "Gotham Comedy Live" on AXS TV, a channel launched by billionaire Dallas Mavericks owner Mark Cuban.
The school has benefited from an influx of people looking for an escape from their day jobs, reflecting a general willingness among working adults to consider career changes.
According to a recent University of Phoenix survey conducted by Harris Interactive, 55% of U.S. workers are interested in a career change. Young adults are especially open to switching careers, with 78% of respondents in their twenties reporting an interest.
Engel said the majority of students who enroll in classes at his school have a day job, while some are unemployed and giving comedy a try. Most students succeed in getting some laughs whether they're looking to launch a new career or a new hobby, he explained.
Classes cost around $399, and the Manhattan Comedy School occasionally opens its doors for free comedy seminars. Engel noted the next seminar will be held Saturday, Nov. 9, at the Gotham Comedy Club in midtown Manhattan.
"It's the ultimate natural high," he said. "Once they try it, they can't quit it even if they don't transition to comedy as a career."